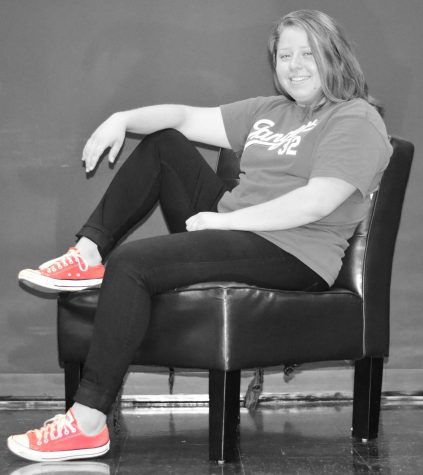 Oh, hey there!
I'm Melissa Wrobel. Don't even try saying the 'W' in my last name because it's pronounced like row-bowl.
You'll always see me constantly working on JROTC stuff, making a 'To Do' list, and stressing out about senior year.
After high school, I plan on going to the University of North Texas to major in journalism, then commissioning into the Air Force as a public affairs officer.
Melissa Wrobel, Staff Reporter
Apr 30, 2019
Aug 28, 2018

2018-2019 News Photos

(Media)

Jan 25, 2019

New year; new skull

(Story/Media)

Jan 25, 2019
Nov 13, 2018
Oct 03, 2018

Preparing for PSAT

(Story)

May 16, 2018

Elevated excellence

(Story)

Mar 27, 2018

First is the worst, second is the best

(Story)

Nov 12, 2017

Are you man enough?

(Media)

Oct 16, 2017

First time for everything

(Story/Media)

Oct 12, 2017

Surviving night on Blue Ghost

(Media)

Sep 15, 2017

JROTC scores in spirit

(Media)

Sep 28, 2017

Inside Friday night lights

(Media)

May 09, 2016

Flawlessly flawed

(Story/Media)

Apr 28, 2016

Late grade catastrophe: teachers need to grade in a timely manner

(Media)

Mar 02, 2016

Drilling out the competition

(Story/Media)

Jan 08, 2016

Technology too young

(Media)