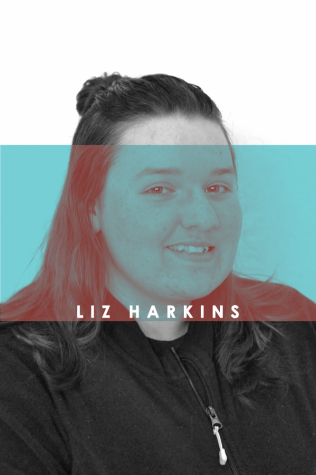 Hi, I'm Liz, your friendly neighborhood mad-woman. I am constantly stressed, like you have NO idea. If there were such a thing as a "stress off", I would win hands down. Having to constantly juggle band, AP classes, deadlines and blah blah blah, can be more than a bit overwhelming. Besides that, I'd say I'm a pretty cool person. I love froot loops, dogs, coffee mugs, back to school shopping, and all things caramel. If you've met me, you already know this, but for those who haven't, when I get into something, I get OBSESSED. Remember Michael Jackson? Obsessed. Justin Bieber? Obsessed. One Direction? Obsessed. And don't even get me started on Spider-Man; I could go on and on about the web-slinging superhero. Anyway, I am an aspiring writer always looking for ways to get my work out there; even if it's through cheesy fan-fiction. I have been playing clarinet for 5 years and I am the Clarinet Section Leader this year. My goal is to have the same skill level as Ahyeon Ko by senior year. I have two sisters and two dogs, both of which I unconditionally love. I love Jesus,
Bob's Burgers
, old sitcoms from the 60s like
I Love Lucy
, and any song by the Jonas Brothers. Fun fact: I used to play volleyball for 8 years and then dropped it for band because.. dedication. Oh, and by the way, marching band is a sport. Liz out.
Liz Harkins, Staff Reporter
Apr 18, 2018

What's up with Winterguard?

(Story)

Mar 20, 2018
Mar 05, 2018

From Ragsdale to riches

(Story)

Oct 01, 2017
Dec 15, 2017

Christmas cheer for children to hear

(Story)

Oct 20, 2017

Going the whole nine yards

(Story)

Sep 29, 2017

On The Road again

(Story)

Sep 25, 2017

Fat Heads for good friends

(Story)

Sep 15, 2017

"Pride is back, alright"

(Story)

Sep 12, 2017

The real question: Is marching band a sport?

(Story/Media)

Sep 10, 2017
May 08, 2017

Printing possibilities

(Media)

Feb 15, 2017

It's Black-ish History Month

(Media)

Jan 29, 2017

Developers: This is how you make a game

(Media)

Mar 29, 2017

Popping pills kills academic skills

(Story)

Feb 25, 2017

Thespians SPEAK OUT

(Story)