Volleyball is playoff-bound once again
Maddie Smith, Co-Editor-in-Chief & Webmaster
October 30, 2018
Hang on for a minute...we're trying to find some more stories you might like.
Their float is always adorned with 'Playoff Bound,' even when they're unsure if it's destined to be. Their hands MUST touch the locker door at least twice before they take the court. Their confidence is exuded on and off the court. This is the varsity volleyball team.
The volleyball team is currently second out of six teams in 5A Region II District 10 after a coin toss Wednesday, Oct. 24 split the tie between East and McKinney North High School. The team ended 6-4 in district standings and 17-15 overall, however these standings were not just given to them.
"We're a smaller team with not a lot of height, so we struggle to get blocks," Head Volleyball Coach Lisa Curry said. "We have to play a lot more defense than other teams."
This is the sixth year in a row the volleyball program has advanced to playoffs. Senior Haley Shewmake has advanced all four years of her high school career and is captain of the team.
"I'm basically the perfect medium between the coaches and the players," Shewmake said.
Freshman Nyle Mathis, a starting middle blocker, is facing her first playoff experience.
"Being able to have this experience as a freshman is exciting," Mathis said. "I feel a lot of pressure, but I know my teammates will help me through it."
"
This is my first freshman class graduating, they are like my babies so it makes it a little extra special."
— Coach Lisa Curry
To prepare for playoffs, the girls have put in long hours recently, with extended practices and game film watching on weekends and during lunch.
"We watch game film [to make] sure we know what the other team is doing so we can prepare and implement it in practice," Coach Curry said.
It's also a sentimental year for Coach Curry, as she has coached this year's seniors since they were freshmen when she first started coaching at this school.
"I've really enjoyed having these kids this year," Coach Curry said. "This is my first freshman class graduating, they are like my babies so it makes it a little extra special."
The team plays Frisco Wakeland at McKinney Boyd High School Tuesday, Oct. 30 at 6:30 p.m.

About the Contributor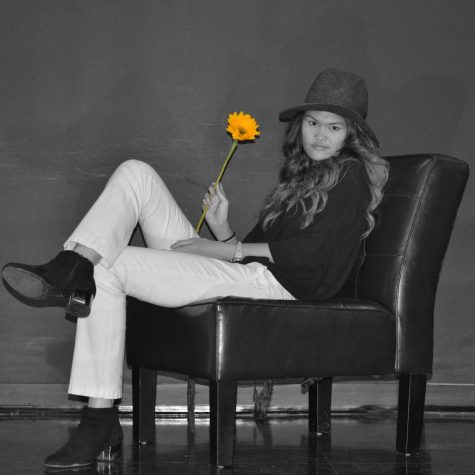 Maddie Smith, Co-Editor-in-Chief & Webmaster
[Insert cute Tumblr quote here]. My name is Maddie Smith and my life goal is to be the sassiest person alive. My sass is expressed in my writing, (terrible)...