Boys cross country advances to regionals
Hang on for a minute...we're trying to find some more stories you might like.
Varsity boys place third in district qualifiers and will compete at regionals Oct. 22 in Grand Prairie at Lynn Creek Park.
Freshmen Alex Zamora, Ty Jarvis, sophomore Eliel Cortez and juniors Alex Wood, Christian Jarvis, Jaron Harbison and senior Jose Ocampo will compette at the meet with Coach Justin Eddy.
"It's been a long and hard season but overall I think it's been a good year," Cortez said. We got to go out and get it and see if we can make state."
The cross country team competed at their biggest competition of the year Oct. 9. The district meet took place in McKinney, making it the last meet of the year.
"They worked really hard for what they've done and I'm really proud of them," junior Whitney Melton said.
Leading up to district, the team practiced at 6:30 a.m. and during seventh period every day in preparation. After four meets getting rained out, the team was ready to compete in wet grass and rain.
"I'm proud of how close we have become. We aren't just a team, it's like a family," Wood said. "Cross country has really brought us all close together which also creates a sense of integrity because we feel like we owe it to each other to give it our all."
While junior varsity girls and boys didn't get to run due to rain, both varsity teams got their opportunity to race and qualify for regionals.
"It feels very good and it feels great to be apart of this amazing team," Zamora said.
Unlike most meets, students had to compete for placement and not time. To qualify, the team had to stay one step ahead of Princeton during the 5k. In doing so, the team accomplished something that hasn't been done in five years. Varsity boys advanced to regionals and are now aiming towards state.
"It feels great. We have all worked so hard since the beginning of summer and to see it pay off just encourages me to work even harder," Wood said. "I believe that if we put in the work we have a chance to go to state."

About the Writer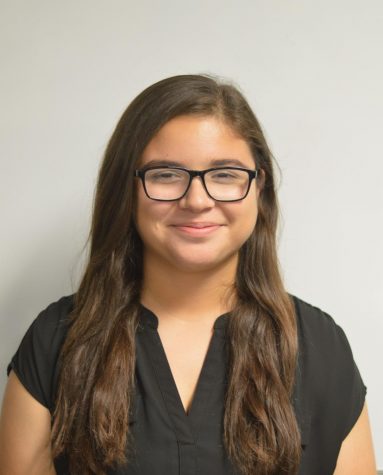 Jazmine Garcia, Digital Editor
Hi, my name is Jazmine. I play the euphonium in band and I'm the oldest out of four siblings, which takes up most of my time. Who needs sleep anyway?...