Teams fare well in first tournaments; prepare for district matches
Hang on for a minute...we're trying to find some more stories you might like.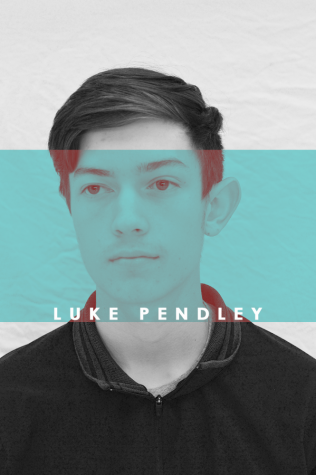 More stories from Luke Pendley
With soccer season around the corner, both boys and girls teams participated in two pre-district tournaments. The boys played in the Princeton Tournament and the Wylie Showcase; the girls participated in the Andie Studley Memorial Showcase and the Hallsville College Showcase.
The boys' first tournament showed the power in the varsity team as they placed second overall. They started out the tournament hot with a 3-0 win over Community, a 2-1 win over Frisco Lebanon Trail and a 5-1 win over Anna which pushed them into the semi-final game against Crandall.
"
After a long game of back and forth chance, (pks) were the most nerve-wracking experience of it all. It was a good chance that came down to chance."
— Brendon Breedlove, senior
The game against Crandall was tied at the end of regulation, pushing them into penalty kicks. After the varsity team defeated Crandall 4-2 in the shootout, they secured their spot into the championship game against Rockwall Heath. The game was scoreless in the end of regulation pushing them into another shootout. This time the outcome was just a little different, they felt the other side with a 5-4 defeat.
"After coming away with a win in pks we were ecstatic and ready to play in the finals," senior Brendan Breedlove said. "After a long game of back and forth chance, (pks) were the most nerve-wracking experience of it all. It was a good chance that came down to chance."
The girls played in a showcase,a type of tournament with no winners. The tournament was held at Wylie High School. Game one was Thursday, Jan. 4 against Creekview, who was ranked 10th in state following last season. The game finished with a 1-0 win after a goal from a corner kick with 16 minutes remaining in the game. Friday night, the varsity teamed played Hallsville, this game ended 2-2 tie to put the varsity squad at 1-0-1 after the night. The final game of the tournament came against Lake Highlands, this game ended with a 1-1 tie with the goal coming from sophomore Kayleigh Cano.
"(Defeating Creekview) showed me that our team can do whatever as long as we keep working," senior defender Reilly Clark said.
The boys had tough defeats in the second tournament of the year, finishing up 1-2 in the tournament giving them a 5-2 record with two games left in the pre-district schedule. The games were a win against Mt. Pleasant 1-0 and losses to Frisco Heritage and Frisco Lonestar, 4-2 and 2-1 respectively. The tournament schedule had to be reworked due to the freezing weather and high winds according to coach John True.
The girls finished up the tournament season with a trip to Hallsville and gained non-district victories finishing the tournament 3-0, with an added bonus of no goals allowed. The three wins were against Whitehouse, 2-0, Mt. Pleasant, 5-0, and Longview Pine Tree, 3-0. This gives them a 4-0-2 record with one game remaining in the pre-district schedule.
"Having a scoreless tournament in Hallsville got my hype for the difficult season ahead," junior goalkeeper Narissa Hopps said.
Both teams are looking for a way to come back after missing playoffs last season, the boys finished up fifth in district. The girls fell to Highland Park, who ran away with the State title, 2-0 to push them one point away from making playoffs after Forney High defeated North Forney. That also happened to be the first time the girls varsity team failed to make playoffs, but with stronger district opponents.
"Many people say we're the underdog this year, so proving them wrong in the last two tournaments felt great," Hopps said. "We are more determined than ever, instead of being straight-up talent like the previous teams, we are straight-up hard work, commitment and dedication."

About the Writer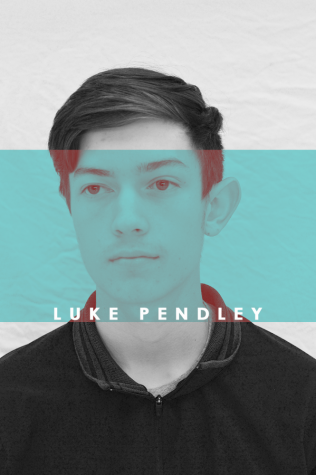 Luke Pendley, Sports Editor
Luke's the name, sports is my game. You can put me with anyone and anywhere as long as a sports topic comes up, I'm there for hours. Anywhere from football to golf a conversation or debate about sports will go on forever, I'm not a fan of losing. As a kid, I was not one for cartoons every morning, I woke up earlier and turned on Sportscenter before school so I was always 'in the know' of the world of sports. I mainly take pictures and write stories about sports, henceforth I am the sports editor of the newspaper. I've always loved taking pictures and writing, it's been a passion of mine since I was a little kid constantly playing with my mom's camera. This is my second year on the newspaper staff but my fourth year on the yearbook staff where I am co-editor in chief.