Sprints to distance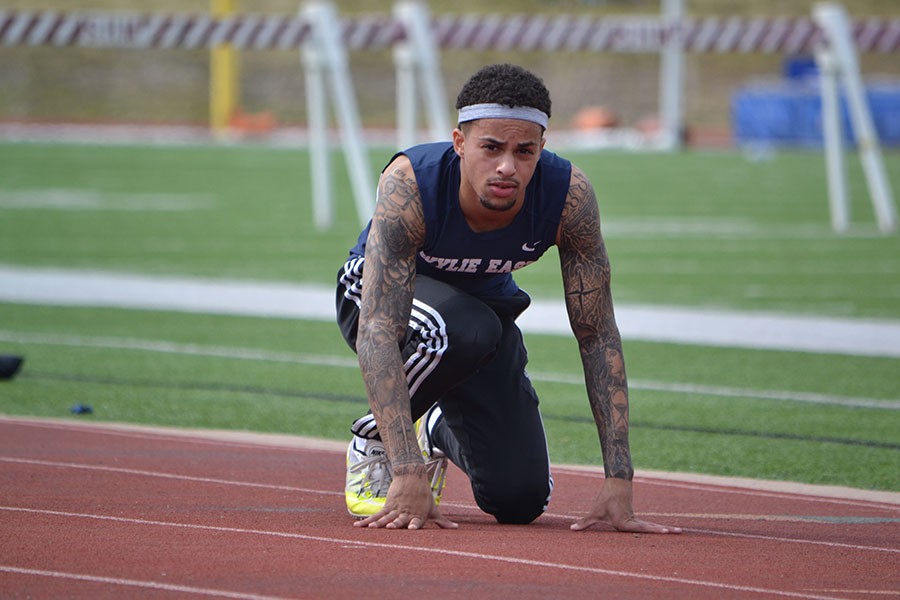 writer: Theresa Simmons, Reporter, The Dynasty
April 20, 2016
It's the district 800 meter run at Wylie ISD stadium. It's the last 200 meters. Only the top four advance to area, who's going to make it?  He gets fifth… but wait…
It's Trevor Close's senior year and he's having problems with injuries. With the trainers help, he decides to join the distance crew. Running long distances is very different from the short quick sprints he's accustomed to. This change will allow his body to last the rest of his senior year.
"
Once that gun goes off, I get into a zone and it's all focus–no games."
— Trevor Close, senior
"I love distance. It helps me stay in shape. Also running pushes me to be an all-around athlete," Close said.
When Close first joined distances it was a very different experience than sprints. Going from 100-meter repeats to 30-minute-long runs is no easy trip, but he is in good shape and adjusts well.
"Going from sprints to distance really was huge change," Close said. "I did a lot of running, yet it saved my legs from injury."
At his first long distance meet, he ran the 1600 meter and the 800 meter on junior varsity. The 800 came first. He started off extremely fast and everyone expected he'd fall out. During the second lap, two opponents gained on him and got ahead and everyone thought it was over, but he picked it up on the last 200 meters and won first with a time of 2:09. He did the same and also won first in the 1600.
"Coach Eddy and Coach O [Olford] have worked with me to become such a better runner. Without them I wouldn't be an athlete," Close said.
Having proved himself worthy, the 4×2 sprinter, was moved up to varsity long distance. The next meet was district, it could be his last high school race or his ticket to the area meetH. All he had to do was get fourth place in the 800.
He got fifth, but the fourth place finisher was disqualified for being too aggressive, giving Close another shot at the 800 in the area meet on April 21.
"I'm looking forward to the competition at area," Close said. "I'm ready for the race. Once that gun goes off, I get into a zone and it's all focus–no games."