Hurdling into district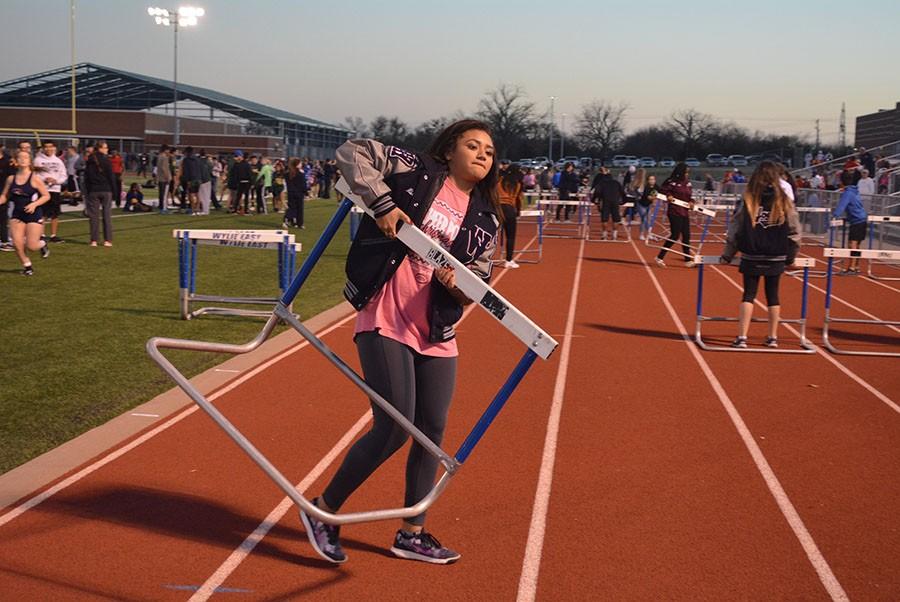 writer: Paige Ames, journalism student
February 19, 2016
Athletes hosted the first Mike Williams Invitational track meet Feb. 18.
Held on the track by the football field, nine of the 4-A district schools participated in a preseason track meet. Varsity and junior varsity track teams of Wylie East organized and led the event.  
"This was the first meet of the season for a lot of people," junior Miranda Smith said.
This was a practice meet to give teams a way to compete against each other and know who they are up against for the season. The event started late in the afternoon and ended later the same evening.
"Track meets are always at a weird time," Smith said.
The coaches are very optimistic about the upcoming season and are excited to see where the season takes them.
The track team will have their first official track meet of the season at Wylie Stadium Feb. 20.