Hidden smile
Wearing mask has benefits
More stories from Katie Borchetta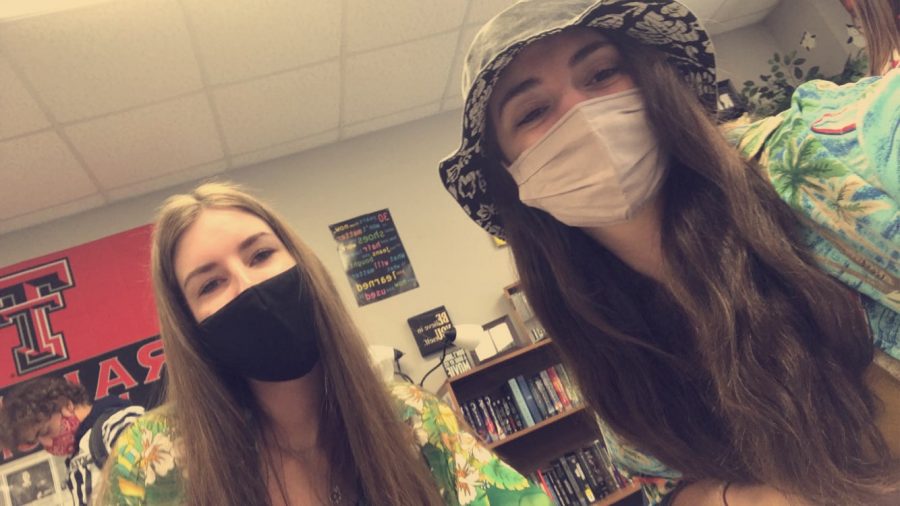 With the spread of Covid-19 coronavirus, everybody has experienced masks, and a good majority can agree that wearing them is definitely a hassle. Governor Greg Abbott's mandate of requiring face coverings in public places seems to have no end in sight. However, being slightly uncomfortable is worth all the benefits that come with these bothersome face coverings.
"
Finding a mask that represents who a person is, is a great way to express oneself."
— Katie Borchetta, staff reporter
Masks are becoming more and more common resulting in different styles, colors and designs. People are beginning to further grow their collection of masks and match them to their outfits or use them as a staple piece to spice up their ensemble. Since an entirety of one's face is covered, finding a mask that represents who a person is, is a great way to express oneself, now that their face can no longer do that for them.
What's another reason to stand the wearing of face coverings? Well, everyone is familiar with the struggle that corresponds with high school years is hormonal acne. Waking up with a zit is never a goal of anyone's; however, if this embarrassing blemish does occur, a mask is the perfect way to cover it up without a fear of being self-conscious over it.
Also, this pandemic has impacted everyone with new and somewhat difficult changes. With this new and peculiar time, it would not hurt to return to a little bit of normality.
These masks help accomplish just that. With the protection that masks provide, old ways of living are put back into effect. For example, the presence of a mask has allowed school to reconvene for the first time since spring break.
About the Contributor
Katie Borchetta, Staff Reporter
Hey there! My name is Katie Borchetta. I am currently a senior and this is my second year being a part of this newspaper staff. I like to think that I...