Dress up for spirit days
Hang on for a minute...we're trying to find some more stories you might like.
From royalty to western day, there's a spirit day every week. Some students dress up and go all out, while others want nothing to do with it. Students may dress up on Thursdays or Fridays, depending on what day the football game is, in support of the football team.
Dressing up for spirit day is a must for every student. We should support the school enough to want to dress up. Most, if not all, of the student body needs to be dressed up instead of vice versa.
Dressing up for spirit days shows the football team that they are supported. It is important for students to love their school and dressing up is one more way to show that love. When in your adult life will the chance to wear a cape or a cowboy hat, just to go 'all out' ever happen? Probably never. So, just go for it and have fun. A bonus is that dressing up on spirit days is a way to get out of dress code.
Most will argue what is the point of dressing up and supporting the football team if they are not that good. Well, that is a good reason. The more dressed up, the more support is shown to the football teams because they need it. If you are worried about looking stupid, don't be. Everyone dresses up and has fun with it. No one will be singled out, especially if even more people participate.
Offering rewards to students who dress up the best could boost the amount of people who participate. Not just any prize, a $10 gift card to Chick-Fil-A or somewhere that everyone likes would really entice students to wear a princess dress or let their inner nerd come out. Everyone would go all out because the student body would do anything for free food.
Everyone needs to dress up for spirit days. It's part of the high school experience. Imagine telling stories to your future children about how funny your costumes were or how much fun and how much school spirit you had.

About the Photographer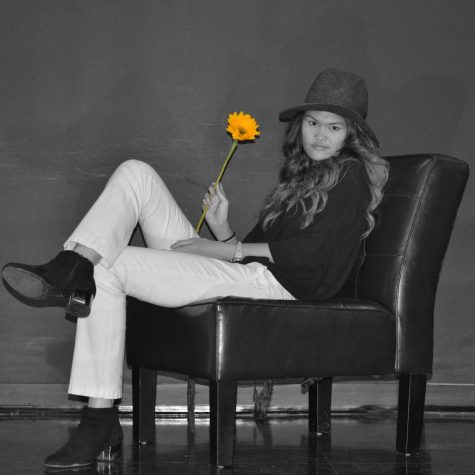 Maddie Smith, Co-Editor-in-Chief & Webmaster
[Insert cute Tumblr quote here]. My name is Maddie Smith and my life goal is to be the sassiest person alive. My sass is expressed in my writing, (terrible)...