10 factors students forget to consider when finding the right college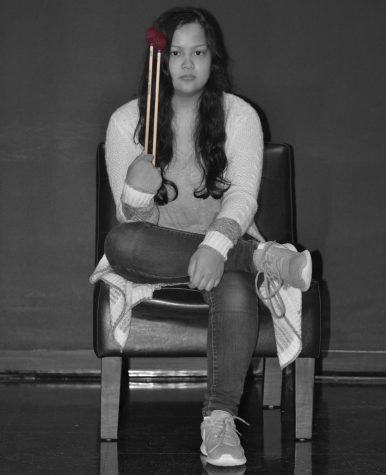 More stories from Zoe Villegas
Colleges are stuffing mailboxes full of letters this time of the year. Looking for juniors, sophomores and freshmen to recruit as they quickly approach the next big decision of their life. But to find that college, you need to consider some things. Not just the simple stuff like cost. What about the food, weather and student body? Don't forget to consider these 10 random factors to consider when deciding what college to attend.
10. Location and Weather
Every state is different. In California, it rains fewer than 20 inches a year and is never above 85 or below mid-60. In Oklahoma, the temperature can range from below freezing in the morning to piping hot in the afternoon. Plus tornadoes are very common. And in Florida it's sometimes too humid and hurricanes are common. Don't pick a college in a state you are not familiar to if you can't get used to the weather there. Us Texans are used to heat and no snow. Can you imagine walking to class in the pouring rain almost everyday in spring?
9. Graduation Rate
The higher the graduation rate, the more people actually graduate from that school. The lower the graduation rate, the more people drop out after attending. A college in Arlington, Texas, you may have heard of is The University of Texas at Arlington which only has a graduation rate of 21 percent. While a college you may not even know about, Davidson College in Davidson, N.C., has a 90 percent graduation rate. Yes, a college with a low rate may be your go to college but is it worth it to go to a school where students may not learn and comprehend the course enough to graduate?
8. Financial Aid plus Accreditation
So is there a way to go to college if you don't have thousands of dollars just lying around? Besides getting a job, there is also something called financial aid. Financial aid is a grant to help a student out with college expenses. But you also have to look for Accreditation. To get into graduate or professional school, your undergraduate studies may have to be completed at an accredited institution. If your college is not accredited, you are not eligible for financial aid.
7. Food
If you're a picky eater, this category is extremely important. Because some colleges don't have many options regarding food other than the schools café. For example, at Ouachita Baptist University in Arkadelphia, Ark. there is not much to eat there. One of the closest restaurants to them is a Dairy Queen. While at New York University in New York, there's sometimes too many options. From dollar tacos at a food stand on the street to fine dining at a fancy restaurant. Find a school that has many options regarding food. Eating the same thing everyday can be a little boring.
6. Student to Faculty Ratio
On the first day of classes, is your expectation to walk into a class filled with around 300 students? It could be overwhelming struggling to find an empty seat when you are already stressing. When finding a college, look up the ratio of students to faculty members. A good number would be from 7:1 to 10:1. Anything higher than at least 15:1 is a little overboard because you have to take into account that you're not the only one with this major.
5. The People
When visiting a college, you're not going to know anyone there unless the reason you want to go there is because a sibling is already there. Meaning you have to make brand new friends at a college far from home. So when visiting, don't be afraid to interact with students there; including professors.
4. Advanced Placement Credit
Students take AP courses for two reasons. 1, the college credit. 2, GPAs. What they don't tell you about AP courses, though, is that not all colleges give AP credit for that course.You may get a 5 on the test, but then the college may say 'Sorry we don't accept AP test scores.' If the reason you're taking those classes is for college credit, then look up the minimum score you need to get on the test for the college to accept. Or see if you even need to take that course at all.
3. Majors
Not every college has the exact same majors. Some colleges may offer a variety while others don't. Your dream school may not even have a major that best suits what you wish to pursue in the future. There may be another school out there that offers much more. One college may offer an English major that ranges from british literature to writing. But another college may be more specific and have a Creative Writing major that is seperate from an English major. If you're really invested in the subject, be specific about your major. The more in depth a major is the better.
2. Campus Size plus Transportation
Believe it or not, some teens over 16 do not have their license. So at college, driving may not be an option for them. When looking for a college, consider the size. NYU's campus is surrounding Washington Square Park and is roughly 230 acres. While Texas Tech University in Lubbock, Texas, is roughly around 1,839 acres. It may not seem like much, but that's a difference of 1,609 acres. And yes, walking is always an option since you are put in buildings specific to your major. But then there's never a chance for a student who does not have their license to live off campus. And that's a big deal because some colleges require you to live off campus. Living off campus and not knowing how to drive don't correlate.
1. Spirituality
There are colleges out there that are specifically one religion. For example, Dallas Baptist University in Dallas. You can still go to the college without being Baptist, but you will be the odd one out because your beliefs are different from others. Which causes making friends a lot harder. Friendship doesn't work if you can't agree.
The best thing to do for a good college experience is to not go somewhere you'll regret. Think of everything even if it doesn't seem like a big deal at the time. Don't be scared to ask questions. Picking a college decides your whole future.
About the Contributor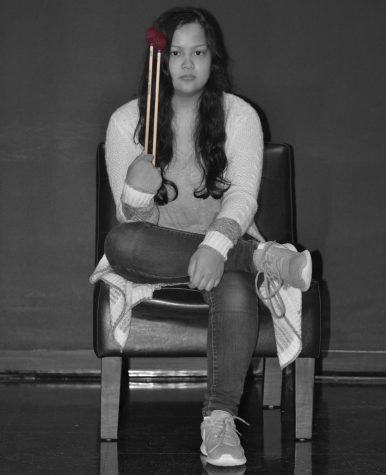 Zoe Villegas, Staff Reporter
If you've ever stopped and questioned your own intelligence, you're probably fine. Truly stupid people don't have that awareness. Hey! My name is...