Rotten apples
Teachers shouldn't be punished for their past
Hang on for a minute...we're trying to find some more stories you might like.
The haunted memories most people turn away from and try to forget sometimes makes their way back in their life changing it forever. The necessity of that situation is what matters. People are made to be challenged by trials and tribulations, and without them, the position of life will always be certain. Teachers are often perceived as inhuman, and that the things they have always done were positive and influential. Some teachers have a past that they have sought out to ignore but somehow it comes back up in their daily life, should this determine whether or not they should keep their job as an educator?
Dallas ISD teacher Ressa Woodward was fired from her job as a sixth grade teacher at the Young Women's STEAM Academy at Balch Springs Middle School because of her promiscuous past.
"
Woodward was active in the porn scene over 16 years ago, yet her faulty past came into light and cost her her job. Firing Woodward completely goes against the message being taught. "
— Ashley Survillion, staff reporter
Woodward was active in the porn scene over 16 years ago, yet her faulty past came into light and cost her her job. Young Women's STEAM Academy is solely about women empowerment. Firing Woodward completely goes against the message being taught. Women always are limited on what's ok and what is not ok when it comes to the things that have brought them down. Woodward had no control over her situation because she was forced into that lifestyle with an older man she lived with. She managed to overcome that and graduated college pursuing teaching to help younger women. Punishing Woodward for a situation that was over 16 years ago is rather biased and unfair. Her past does not deflate her ability to influence students and help them on the course of their life.
Woodward's situation is similar to several other teachers. There have been several times teachers have faced consequences because of their past. Contrary to the belief that these teachers shouldn't be involved in an environment full of children, they should be able to use that past to implement awareness to students of what not to do.
Sorry, there are no polls available at the moment.
This all correlates to the term GRIT, where a person successfully jumped over obstacles they faced in the transitions of their life. A teacher's GRIT is just like any other person's GRIT, there is no 'higher' specific way to overcome your past. Most people can not control what they have to endure, but if they changed their life for the better, they should have the right to do what they have always wanted to do, even if its teaching.

About the Contributor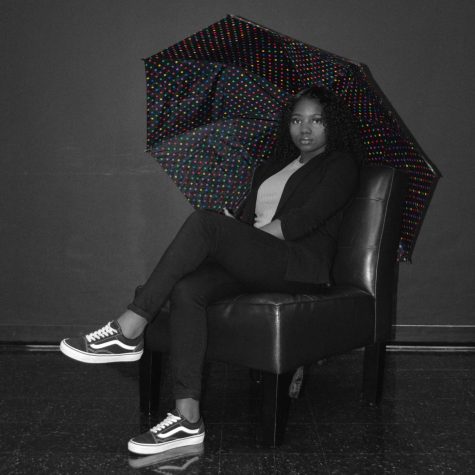 Ashley Survillion, Assistant Editor
Whimsical, quiet and observant. I'm not sure those three words describe me entirely, considering the fact that almost every weird word in the Webster dictionary relates to me, but here you are, reading a short snippet of my life as Ashley Survillion. It normally consists of writing, food and more writing with maybe a sprinkle of spontaneous adventures. My journey in Journalism began in my fifth grade year when I was the only one to receive a six on my writing assessment. I started to feel a natural thrill in seeing the facial expressions of others while they read my work and it compelled me to do more within the field of writing. Immediately, I began the Creative Writing program where I gained more appreciation towards the art of literature and its contribution in our lives today. In my seventh grade year, I won first place in a Kroger competition and received a mini iPad as an award. Following that, my eighth grade year I wrote a fictional short story and earned a scholarship to attend a camp at Ole Miss during the summer. This is my third year being a Raider and I'm going to enjoy it even more as your assistant editor. I'm now a senior and I'm excited to finish off my last year of high school capturing these spectacular moments with everyone.