Adventure of a lifetime
Exchange student shares personal experience in America
Hang on for a minute...we're trying to find some more stories you might like.
"This is the start of something new.'' And yes, I did just quote High School Musical.
To go on an airplane all by myself was a pretty scary and a big thing to do, and was even scarier traveling all the way to the United States of America from Denmark.
I have never been to America before, so when I was walking down the gate in New York City, I almost jumped for joy and I wanted with of all my heart to scream "I'm finally here!'' I didn't do that, even though I really wanted to.
"
I still can't believe that I'm actually here. This has been my dream for years, and I have been counting down to this exact moment. Sometimes I think it all is a dream and that I am going to wake up from it. But when I do wake up, it is real!"
— Jeanne Laugesen, Denmark foreign exchange student
Looking at America from the outside and not in depth, it looks a lot like my own country. But as I dig deeper the two countries are very different. It's the small things that makes this year a great experience. I didn't know that American people only eat with their fork, if they cut food with their fork and knife, they then lay the knife down. I eat with both my fork and knife during the whole meal. Strange isn't it? In Denmark it would be considered rude only eating with your fork and it's just the other way around here.  It was a bit shocking arriving here at first. I would lie if I said that I didn't feel culture shock, because I did. I still do sometimes. You don't really see the differences unless you think about them, and you try to live with an American family, which I do.
It was also a bit scary that you go and live with strangers, but I got the family I always wished for. I have so much respect for them for opening their home to me. They took me in as their own, but you also need to do something yourself to become a member of the family. I really feel that I am already becoming one, so it couldn't be better.
I got a really interesting question from my host sister the other day, she asked me where I rest my tongue when I am relaxed. I answered that mine is at the bottom of my mouth and she said, that hers is at the top. Apparently American people rest theirs at the top and Europeans rest theirs at the bottom. I had never thought about things like this being different from country to country.
Before I boarded the plane to the U.S., I had a lot of thoughts about what this year would be like. Everyone has this American high school dream. We have all watched High School Musical, and we all kind of think that high school will be sort of like the movies, but reality check, it's not. Even though high school is not how I thought it would be, it's amazing to be living my dream and to finally be here. I have heard about the great U.S. my entire life and I have always wanted to see it myself. A vacation would never have compared to this experience because I would have seen it all as a tourist.
Even though it's an adventure for life, there will be some struggles like how to pronounce words correctly. I have trouble saying some letters and sounds. The 'z' was really hard to say, and that was kinda a problem because one of my host sister's name is Lizzy, but I pronounced it Lissy. In Danish you pronounce the 'z' as 'sed', so it's a softer sound and you don't have to vibrate your tongue while saying it.
When I don't know a word, I then have to try and explain it. That usually ends up being really funny, because people don't have any idea what I am talking about so then I try explaining with words and movements. It's usually just me standing without saying anything and thinking about words to say. I wonder what I look like. We all have to start somewhere, and why not just jump into it. That's at least what I decided to do.
I still can't believe that I'm actually here. This has been my dream for years, and I have been counting down to this exact moment. Sometimes I think it all is a dream and that I am going to wake up from it. But when I do wake up, it is real!

About the Writer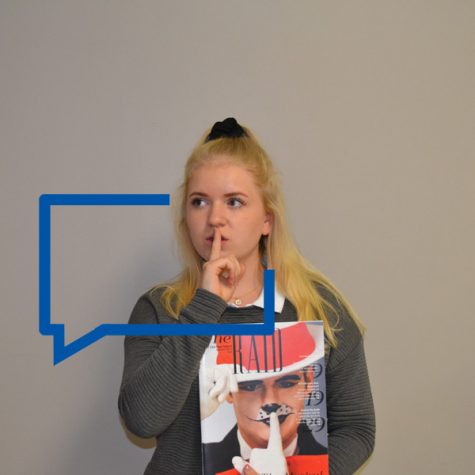 Jeanne Laugesen, Staff Reporter
I'm Jeanne Laugesen, a foreign exchange student from Denmark. Some people compare my name with blue jeans, because you don't say the last two letters of my name. You actually just say Jean, so you can call me blue jeans, Jeanne or whatever you feel like calling me.I'm going to be here for a year to learn about the American culture and how to live like an American. I'm not talking about learning how to eat burgers, but learning about actual American culture. So where would I go other than Texas?I really enjoy writing, reading and drawing and it's a big part of my life. I'm a perfectionist and that can sometimes be a problem, because I'm way too hard on myself, but hey, I do my very best and even more than that. You have probably seen people in the hallway falling over their own legs, I'm one of those people, but it's okay to be clumsy, at least that's what I convince myself about.I look forward to being on newspaper staff this year! I look forward to an incredible year with lots of good experiences. I have always dreamed about coming to the USA and writing is my passion, so I get to do what I love and live my dream at the same time.