Late grade catastrophe: teachers need to grade in a timely manner
Hang on for a minute...we're trying to find some more stories you might like.
I understand teachers are busy. Students are as well. Teachers need to understand the importance of putting in grades before the deadline. They spend half our time lecturing us about turning in our work and makeup work but they can't spend a little time to put the grades in.
When teachers don't put in grades on time, it falls on us, not them. High schoolers work so hard to keep their grades up. They don't have time to constantly contact their teachers to put their grades in. It's a hassle and shouldn't be our job.
Some teachers procrastinate so long that the work becomes a late grade and affects the student's grade even more. I had a situation where I turned a paper into my teacher and he counted it as a late grade when he didn't even look through the stack of students papers that were turned in. We shouldn't be penalized if we turned it in.
With the latest weather conditions, students are full of anxiety and worry about their homes. The last thing they need to worry about is their teacher putting in grades. It's time teachers start treating their students like humans not machines.

About the Photographer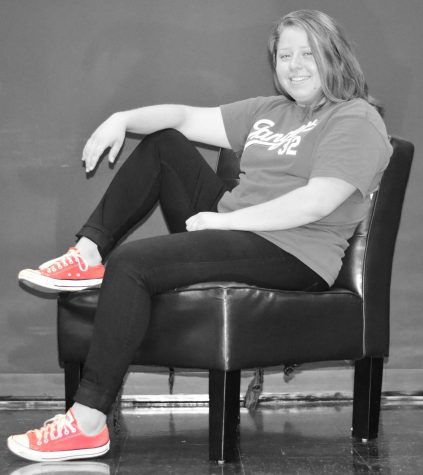 Melissa Wrobel, Staff Reporter
Oh, hey there!

I'm Melissa Wrobel. Don't even try saying the 'W' in my last name because it's pronounced like row-bowl.

You'll always...