Keeping up with 'Scream Queens': 3rd episode review
Hang on for a minute...we're trying to find some more stories you might like.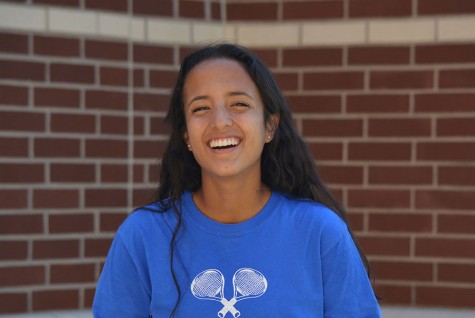 More stories from Maria Restrepo
Haunted House from third episode haunts my dreams
I scream you scream, we all scream for Scream Queens. You may scream at me as well because, warning: spoiler alerts ahead.
The haunted house episode could not have been better. Not only with great performances from each actor, but it also kept me guessing.
Who is the Red Devil?
Chanel, for example, has the shadiest past out of all the Kappas. She allegedly killed the former president of Kappa Kappa Tau so she could be the president which boosted her popularity on campus. She has the key to the basement, and is the only one with the key. She sends her Instagram followers fake human limbs for Chanel-O-Ween. If she wants to be top-runner for everything, she's definitely first on my suspect list.
But Chanel's little minions couldn't possibly be the Red Devil. Number Three is far too superficial and Number Five takes "Annoying Follower" to a whole new level. That only leaves Hester, Chanel Number Six. The new recruit who came in with a neck brace, crazy eyes, and hair so messed up I swore she was the Grudge, but now, she's the perfect new made-over addition to Chanel's posse. She's obsessed with death, says things like, "If I were a murderer," and "Can I call you Mom?" She somehow knew exactly what to do with Ms. Bean's dead body after Chanel burned her face off. She definitely fits Red Devil criteria and won't be removed from my suspect list anytime soon.
But what about Denise Hemphill? The "security guard" who showed up right after the first murder? Zayday just recently revealed that Hemphill had been a Kappa pledge but was not admitted into Kappa because they're racist snobs. The kills are centered around the Kappas so is Hemphill not taking revenge? She doesn't really seem like the quiet type so I can't really imagine her sneaking up on people and running after them. She always huffs like Darth Vader after she runs two feet to catch up to someone and her feet somehow always find the crunchiest grass to step on.
And then there's Boone. His throat was "sliced" and he was laid on the dining table in the Dickie Dollar Scholars fraternity house. I think that's the only time I saw a legitimate emotion on Chad Radwell's face. At the end of the first episode, the Red Devil pulls Boone out of the morgue and Boone says, "What took you so long?" with a sly little smirk at the end.
How did that even happen? Did the police not even feel his pulse to check if he was alive or not? Because that seems kind of ridiculous unless they did those stunts in action movies where they actually die but get injected with adrenaline and they're good as new. But Boone doesn't seem like the type of guy to be able to pull that off. Plus, if he's the Red Devil, and another Red Devil pulled him out, are there two?!
Can't wait to see the next episode and keep screaming. No wonder my throat hurts.
Scream Queens still makes me want to scream, and not for ice cream. But that would be nice.
Read my review of the second episode.
Missed the first Scream Queen episode review? See it here.

About the Writer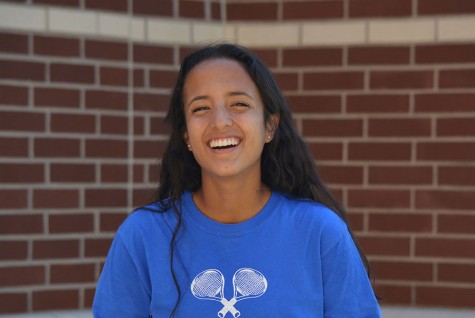 Maria Restrepo, Staff Reporter
Books, sports, photography, graphic design, writing, writing, and some more writing. That basically sums up what is Maria Restrepo.  A book worm. A huge...