The witching hour
writer Ash Thomas, Editor in Chief
September 26, 2014
Dark Hour Haunted House brings horror to Plano
**This story was selected as Best of SNO Oct. 30, 2014
Thirty-one days until Halloween, but you can get your fright on now. Located only 30 minutes away is one of the biggest and best haunted houses in the area, Dark Hour. They are open three-fourths of the year, producing eight different productions, but Halloween is the most extravagant of them all. The haunt opens Sept. 26 at 7 p.m. and tickets start at $26. However, with over 30,000 square feet of pure horror, you are sure to get more than your money's worth.
I was invited along with my fellow staff member Madison Jennings and adviser Casi Thedford to experience the fright a few days before the opening to help build hype for the upcoming season. We were greeted by who would come to be my personally favorite creature, a large bat-like monster on stilts who had a knack for making ticking noises in the ears of unsuspecting guests.
We were escorted by the lovely staff to a VIP room where we were able to meet the main character of the Halloween house, Simone Noir'e, the head of the coven that all eight different productions are based upon.
"
There was a frozen room that felt to be about 30 degrees, and sitting inside was an angry ice queen. She was no Elsa from Frozen, this maddening character sat on her throne screaming with all of her might. The sudden combination of the cold and the noise had our brains trying to adjust to our new surroundings."
— Ash Thomas, sophomore
The house also offered entertainment to those waiting in line to get into the haunt. The line was set up in front of a stage, which hosted different acts to keep the guests entertained. The first, Zombie Walk, opens with a group of zombies meandering out, bumping into each other and falling to the ground as eerie sounds of darkness and fright play from the in-house DJ. The zombies gain their footing quickly, though, when they break out into a series of dance routines, of course ending with Michael Jackson's Thriller. It was no surprise when we later learned that these zombies were professional dancers. They managed to mesh hip-hop and break dancing in with their zombie-like behavior. These dancers-turned-zombies could have come straight out of Michael Jackson's Thriller video.
Shortly after the zombie premiere, a vampire impersonating Frank Sinatra, whom goes by the name Buddy Blood, used his voice to charm and captivate the audience.
Finally, we mustered up the courage to face the actual haunt itself, and we were quickly escorted to the front of the line and sent in behind two other guests. Right off the bat, we were greeted by a small lady who spoke of the devil and voodoo in a fitting Cajun accent. After listening to her speech, I was already ready to turn back around. Instead, we were sent through a doorway to a rotting cemetery, and right away a man jumped out in front of us while another was slithering around our feet. Witches and creatures with no eyes or noses warned us to turn back, told us that we would not make it out alive. We hadn't even gotten started yet.
The rest of the graveyard was probably the most mild of the house. Still, I was terrified. At every corner there was someone waiting to jump out and scream in the faces of guests. I was lucky to have Madison and the two others girls in front of me and Mrs. Thedford behind, because I got the least of the frights.
The most commendable part of the house was definitely their use of psychology in order to revoke the maximum level of fear in guests. For instance, there was a frozen room that felt to be about 30 degrees, and sitting inside was an angry ice queen. She was no Elsa from Frozen, this maddening character sat on her throne screaming with all of her might. The sudden combination of the cold and the noise had our brains trying to adjust to our new surroundings, while distracting us from paying attention to much else. Normally, we could tell where a creature may be hiding and what might be waiting for us ahead, but in conditions like these we were left stripped of much intuition and brought to a vulnerable state.
Another example of this was what seemed to be a fan favorite and what the staff referred to as the "Vortex room." The objective: to get across the bridge from one doorway to another. The problem: The walls were literally spinning. The living optical illusion made it impossible to walk in a straight line, and I found myself having to nearly crawl to get to the other side. This is because the room gets thinner as guests walk across, which made it impossible to look at anything but the wall. Because the array of colors was spinning, it felt like the bridge was as well. This is another example of the insane amount of psychology put into the haunted house.
There would be times when I would turn around and see a 15-foot monster following us. Other times, we would stumble across a girl begging us to help her, warning us to not proceed. That was the best part of the house. While there were the original elements that belong in every haunted house, they also took things a step further and made it their own, completely unpredictable and unique. There were no random chainsaws or clowns, but instead a storyline that you could follow throughout the house. This was my first ever haunted house, and I am sure it will probably be my favorite for a very long time.
Other productions hosted by The Dark Hour include February's Love is Blind and December's Wreck the Halls. May hosts Walpurgisnacht, the name derived from the German word which means "halfway to Halloween." This is the only show that celebrates all of the witches in the coven, rather than just highlighting one a month.
Go out and visit my new friends at the Dark Hour Haunted House located at 701 Taylor Drive in Plano. I can't wait to go back and experience the haunting thrill all over again!
About the Contributors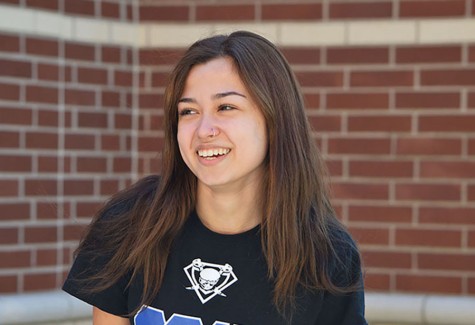 Ash Thomas, Editor in Chief
Ash Thomas. Four time Oscar nominee. Avid sailor. Competitive wrestler. I've been around the world six times and I'm up for Woman of the Year.

Except,...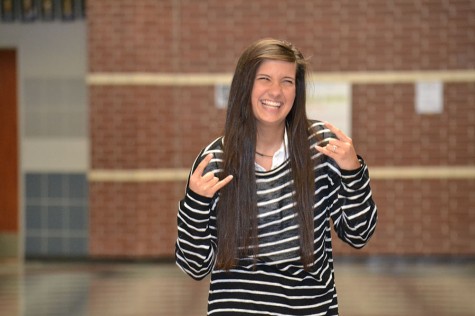 Madison Jennings, Staff Reporter
I am Madison, and I swear to shake it up if you swear to listen. I am a senior as well as the editor in chief of the raddest yearbook around, an optimist...