Media staffs win achievement awards
UIL released the Interscholastic League Press Conference Individual Achievement Awards May 2. The yearbook and newspaper staffs won a total of 10 different awards.
Both publications also received the highest rating: Distinguished Merit.
The top publications are then entered into competition for ILPC's prestigious Gold, Silver and Bronze Star awards. The 2018-2019 yearbook, led by editor in chief Maddie Smith, went on to win a Bronze Star award.
According to UILTexas.org "Recipients of the Star Awards represent the top 10 percent of student newspapers and yearbooks in Texas."
Perhaps the most prestigious award went to senior Cason Jackson. His photo of students' reaction to opening their pig fetus for the first time won him first place in the Academic Photo contest. First places in each division then go up against one another for the ultimate achievement: Tops in Texas.
"This is only the second time in the school's history to win a Tops in Texas," journalism adviser Casi Thedford said. "This means, he not only had the best academic photo in 5A, but in the entire state!"
Following are the winners of the IAA awards:
Yearbook
1st place Academic Photo-Cason Jackson, Also a Tops in Texas winner!
3rd place Student Life Photo-Everett Vasquez
Honorable Mention Student Life Photo-Katie Borchetta
Honorable Mention Student Life Spread-Lauren Vasquez
Honorable Mention Blended Coverage Spread-Macey Griffin
Honorable Mention Blended Coverage Spread-Melissa Wrobel (2019 grad)
Newspaper
2nd place Headline Writing: Addie Orr, Ryah Hill, Emily Smalley, Andrea Ensign, Avery Platt
Honorable Mention Sports Feature Story-Abrianna Gilkey
Honorable Mention Feature Writing-Andrea Ensign
Honorable Mention Feature Photo-Kayla Robertson
Honorable Mention Photo Portfolio-Addie Orr
Adviser's Challenge
1st Place Photography-Casi Thedford
About the Writer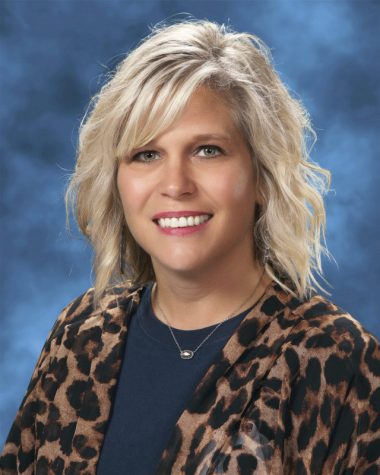 Casi Thedford, Adviser
Heads and tales
I teach my students all the workings of running news publications. This website allows us to showcase all the different journalistic styles...