Engineering prepares robot for FTC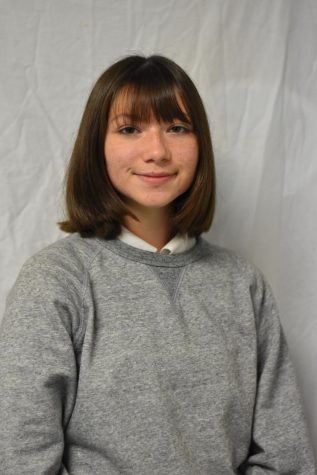 More stories from Avery Heist
Computer aided design. Control commands. Orientation programming. Autonomous code. This all may seem complicated to most, but for the Robotics team, it's daily work. A lot of hard work, efficiency and dedication is crucial to building a championship-winning robot.
The first competition in the Robotics competitive season is the First Tech Challenge. Each year, the participants of the FTC competition are required to design a robot to tackle and complete specific challenges. This year, the FTC theme is Skystone. The Robotics team must build a robot that can build a tower of blocks.
"What I'm most excited for is all the running around and keeping track of time and looking out for the team at the competition," junior Jessica Mendoza said.
To accomplish FTC's task, the Robotics team must construct a crane arm, or a pulley system, onto the robot from scratch using materials called extrusion designed on the computer and 3D printed. This requires efficient coding and careful planning and construction to ensure everything runs smoothly during the building process and the competition.
"
It's the slowest and most stressful two and a half minutes of my life."
— Collin Kaiser, senior
"This year we designed our schedule to have our programmers start working 18 weeks in advance so we can be better prepared compared to last year where the programmer had to stay until 2 a.m. the night before the competition," senior Johnathan O'Grady said.
The competition itself consists of two fast-paced parts, autonomous and driver control. Autonomous lasts for 30 seconds and the robot must complete the challenge with a randomized obstacle, so the robot must adapt in a way that doesn't lose points for the team. The driver controlled portion lasts for two minutes and 30 seconds and challenges the team and pushes the limits of the design of the robot. The most points in the competition are won in the driver-controlled part of the contest.
"It's the slowest and most stressful two and a half minutes of my life," senior Collin Kaiser said, "especially when you're out there with the drivers next to the field."
They'll find out if their robot can handle the challenge of the FTC competition Dec. 14 in Townsview, Dallas.
See Also Robotics team wins multiple awards.