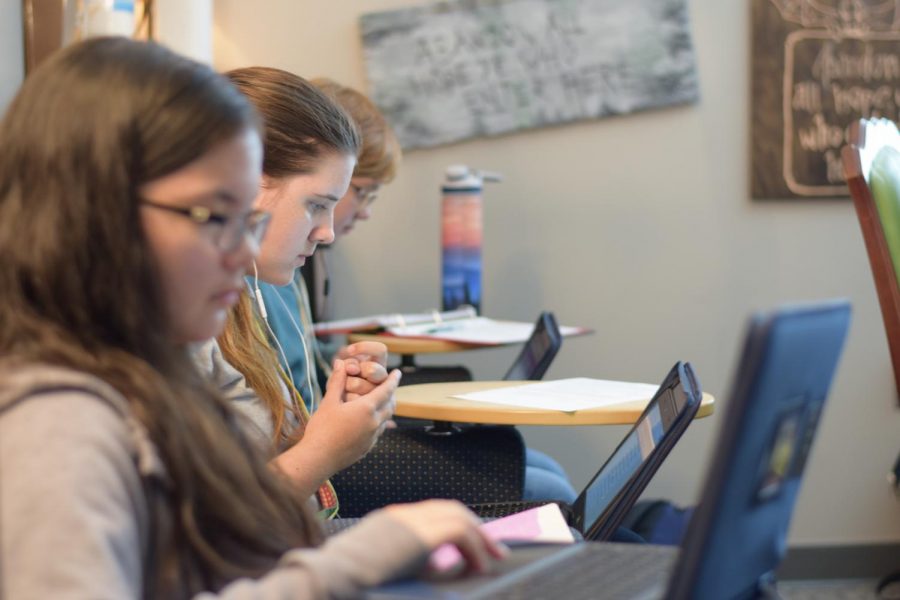 Ryah Hill
School dominates in TEA distinctions
Each year, the Texas Education Agency grades every school statewide based on its academic achievements, granting them specific distinctions and an overall score. Categories of these distinctions include, but are not limited to, achievements in science, social studies and academic growth. This year, Raider Nation was the only school in Wylie ISD to earn all seven out of seven distinctions, and an A rating.
The school won distinctions in Academic Achievements in ELA/Reading, Math, Science and Social Studies, Top 25% Growth and Closing the Gaps and Postsecondary Readiness. The campus received an overall score of 93 percent.
"The most [distinctions] we have earned before was five in 2018," Principal Mike Williams said. "This is the first time in Wylie ISD history that a high school has earned all possible distinctions."
In addition to being the only school in Wylie ISD to win this honor, Wylie East was also only one out of the handful of schools in Texas to be awarded.
"I felt very excited for our students, staff, and Raider Nation. This puts us in the top of all high schools in Texas," Williams said.
Humanities and AP Seminar teacher Mrs. Glennda Bayron has taught at East for over four years and teaches one of the subjects that earned one out of the seven distinctions, the Academic Achievement in ELA/Reading.
"I was so excited because our hard work paid off. I was very proud that we were the only school to do so in Wylie too," Mrs. Bayron said.
She hopes to continue to win a higher grade each year; moreover, each year that she continues to teach here.
"I couldn't be any more thrilled to finally achieve this goal," Bayron said. "This was the fruit of our hard labor."