Soaring victories
Honor guard triumphs above competition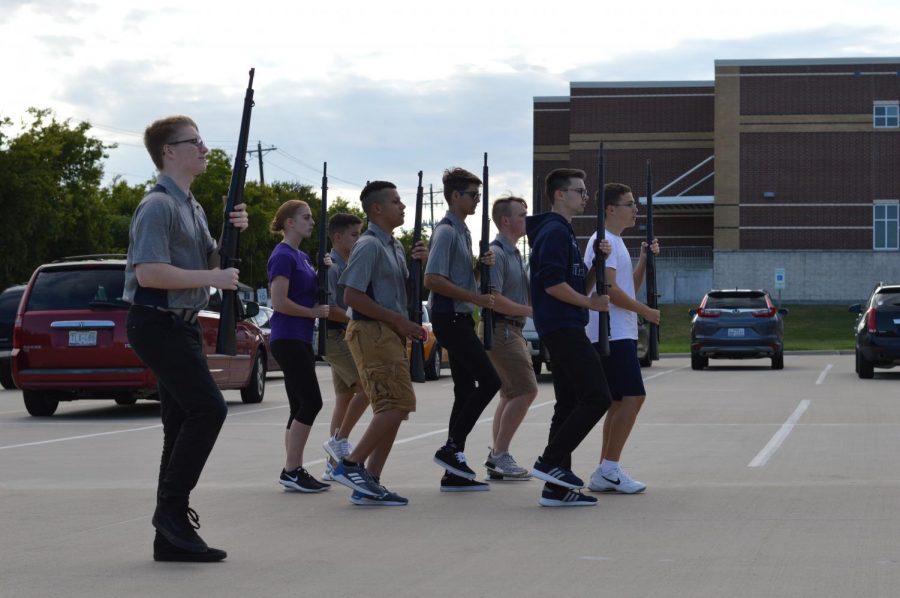 Uniform chanting, marching stomps and thudding of rifles fill the room, but only the most precise can win.
The Air Force JROTC honor guard instructed by Colonel McFarland competed at Abilene Cooper High School March 2 in a drill meet. The student led honor guard finished second overall out of 13 schools. They also placed third in inspection, male Color Guard, armed exhibition and unarmed exhibition categories. Inspection is evaluation of the teams' uniforms. Color guard, armed exhibition and unarmed exhibition require performing a military march.
"We got a lot further in placement with this competition. I am very proud," sophomore commander and second in command Aaron Burkman said.
Junior Camden Sipe competed and won against all the cadets from the other schools in the individual drill down. In individual drill competition, one cadet from each school competes against each other by following called out drill commands.
"I got a $25 Buffalo Wild Wings gift card, which is a lot of sweet tea, [felt] pretty good indeed," Sipe said.
About the Contributor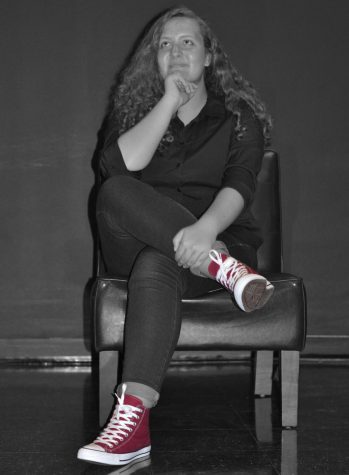 Haley Ford, Staff Reporter
No, I'm not related to Henry Ford or Harrison Ford, but shhh they don't know that. I'm Haley, 90 percent of my personality is dad jokes and sass....