Art of gold
Seven state-bound students compete for first
writer: Haley Ford, Staff Reporter
February 26, 2019
All skills and ages are welcome, but only the best can advance to state.
"The stuff the judges look for is really subjective, so it's hard to tell if you have a chance at advancing or not," junior Annie Kingston said.
Seventy students competed in the Region 10E Visual Arts Scholastic Event Feb. 23 at Rowlett High School. Out of those 70 students, Kade Frausto, Kayla Nguyen, Arianna Perez, Katelyn Farris, Anna McClelland, Annie Kingston and Olivia Scott advanced to the State Competition.
"The hardest part was trying to make my piece unique," junior Katelyn Farris said.
For several weeks, students worked on various pieces of art but ultimately they had to choose one. Some were created as a specific project while others chose from pieces created earlier in the year. All pieces that advanced to state were on paper, but were drawn and colored in various mediums like oil-based paints, charcoal and watercolor.
"They were all my favorites, I couldn't choose. It's like picking a favorite child," art teacher Mrs. Jennifer Thompson said.
San Marcos High School will host the Region 10E Visual Arts Scholastic Event state competition April 26-27.
About the Writer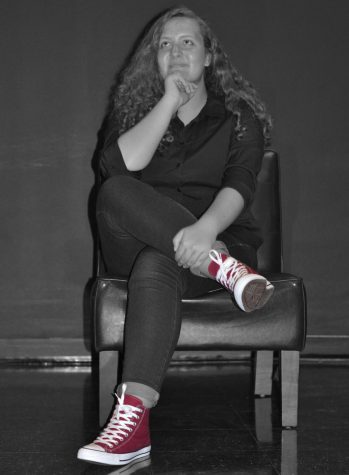 Haley Ford, Staff Reporter
No, I'm not related to Henry Ford or Harrison Ford, but shhh they don't know that. I'm Haley, 90 percent of my personality is dad jokes and sass....