All-State: This is how they won it  
Sophomore Jamie Gammon, Ryan Rodarte conquered TMEA auditions
Hang on for a minute...we're trying to find some more stories you might like.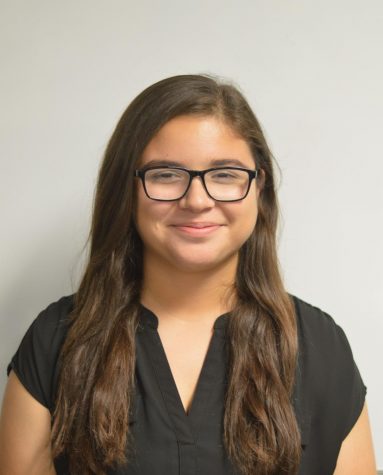 More stories from Jazmine Garcia
Sweat trickling down foreheads, trembling hands and shortness of breath are all symptoms of a musician experiencing what they have trained for since sixth grade.
Every year band and choir students participate in what directors call one of the most rigorous audition processes in the country. Students are expected to practice the correct instrument or vocalists music as soon as they are released in July 21.
"The practicing was stressful and the auditions were long and time consuming but I'm really looking forward to traveling to San Antonio and experiencing the whole thing," sophomore Ryan Rodarte said.
"
We are thrilled that Jamie Gammon is our first female All-Stater. She is one of the sweetest young people that I have ever taught. She is talented, tough, and prepared her music beautifully. "
— Mrs. Ashley Dame, choir director
Sophomore Jamie Gammon took home the gold making the All-State Treble Choir. Not only is she an underclassman, but is also the first female to make an all state choir in this school's history. The last student to make the Texas All-State choir was alumnus Clay Mobley in 2016.
"We are so proud of Jamie in her accomplishment as the first female student ever at Wylie East to be selected as a member of the All-State choir," Choir Director Nathan Dame said.
Gammon was one of only 600 students selected to an All-State choir out of over 16,000 in the state.
"We are thrilled that Jamie Gammon is our first female All-Stater. She is one of the sweetest young people that I have ever taught. She is talented, tough, and prepared her music beautifully," choir director Mrs. Ashley Dame said.
Competing on a state level, musicians juggle normal marching band, choir rehearsals and academics but only those who fulfill the practice requirements have a shot at qualifying for state. The average student will spend five to 10 hours a week for 16-18 weeks just on region music while receiving feedback from private lesson teachers, directors and other musicians.
"This [the preparations] helps them tremendously with the musical aspect, but from the personal aspect, the students must learn how to perform in an extremely stressful environment. Playing through nerves is something that all students must learn how to navigate," Fine Arts Administrative Assistant Wendy Norman said.
After months of practicing and preparation, Rodarte was one of many students to make an All-Region band. Rodarte not only played in the 5A All-Region Symphonic band but advanced to area, eventually making an All-State band. Rodarte is currently a sophomore playing the bass clarinet in the varsity band.
"I'm looking forward to playing alongside amazing musicians, most of which are some of the top players in the whole state of Texas," Ryan Rodarte said. "I worked hard for this and knew this is what I wanted."
While Rodarte and Gammon were the only ones to make it passed the long audition process, many came close as first alternates:
Jordan Meyer – Choir
Aileene Khuu – Bassoon
Brian Garcia – Saxophone
Alex Carroll – Tenor Saxophone
Colin Blais – Euphonium
Zach Kvale – Tuba
"We are so proud of her work [Jamie] and all of the students who prepared for the region, pre-area, and area rounds of auditions," Mrs. Dame said. "We are so proud of Jamie and can't wait to see how she enjoys San Antonio."

About the Contributors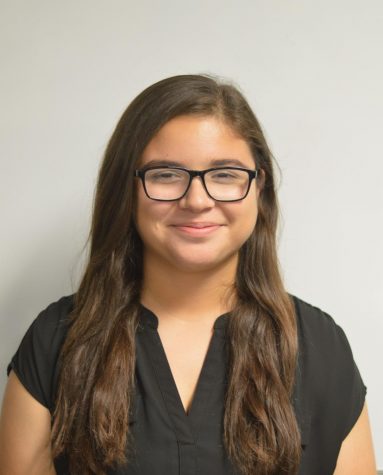 Jazmine Garcia, Digital Editor
Hi, my name is Jazmine. I play the euphonium in band and I'm the oldest out of four siblings, which takes up most of my time. Who needs sleep anyway?...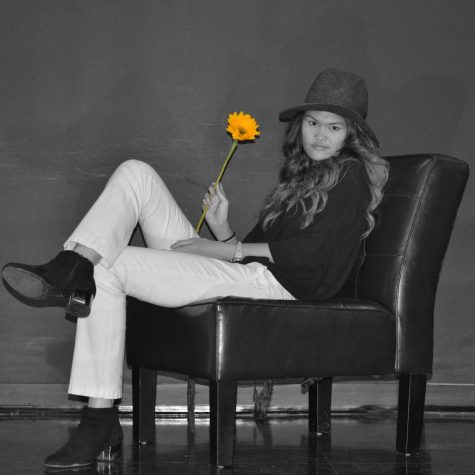 Maddie Smith, Co-Editor-in-Chief & Webmaster
[Insert cute Tumblr quote here]. My name is Maddie Smith and my life goal is to be the sassiest person alive. My sass is expressed in my writing, (terrible)...