Today's students, tomorrow's business professionals
BPA places fifth at latest competition
Business Professionals of America attended the Regional Leadership Conference at Reedy High School Jan. 19.
Out of 25 regional schools, BPA placed fifth after 20 students participated. They came home with 12 awards.
"These students work hard day and night," BPA sponsor Mr. James Hood said. "I'm looking forward to the next competition with high expectations."
Students are given two months of prep time before the competition for each event.
"It can get time-consuming because it's always a lot of studying and taking practice tests," senior Layne Parrish said. "At state you could go up against between 30 and even 150 different people."
In BPA, students gain professional experience, leadership and technological skills for future careers.
"If you are interested in finance, marketing or business, join BPA," president of BPA junior Jason Chu said. "You will meet many new people along the way and gain wonderful friendships."
The next BPA event is in Dallas for the state leadership conference March 6-9.
"I've met a lot of new people and made a ton of friends at the competition," Chu said, "that has truly defined my experience."
Interested in BPA? Go see Mr. James Hood in room 117.
BPA Regional Leadership Conference results:
Phillip Mai (11): 1st place Fundamental Accounting
Layne Parrish (12): 1st place Network Administration Using Microsoft
Charles Tucker (12) and Ethan Umanos (12): 1st place Computer Animation Team
Jason Chu (11): 2nd place Advanced Accounting
Ashley Anderson (11): 2nd place Payroll Accounting
Charles Tucker (12): 2nd place Computer Modeling
George Moslener (12): 3rd place Advanced Interview Skills
Gabriel Moreno (12): 3rd place Integrated Office Applications
Jarrod Rogers (11): 3rd place Computer Security
Cody Hogan (12): 4th place Advanced Office Systems & Procedures
Huong Huynh (11): 4th place ICD-10-CM Diagnostic Coding-Pilot
Kennedy Walters (11): 6th place Human Resource Management
About the Writer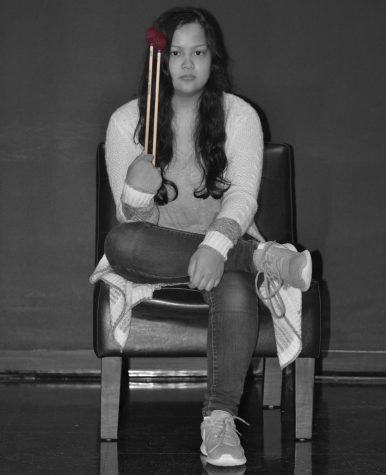 Zoe Villegas, Staff Reporter
If you've ever stopped and questioned your own intelligence, you're probably fine. Truly stupid people don't have that awareness. Hey! My name is...