Internship of lifetime
Senior presents experience at UT Southwestern STARS biomedical research institute
Senior Jacqueline Ramirez was one out of 50 students chosen to participate in the internship program for STARS Science Teacher Access to Resources at Southwestern biomedical research institute at UT Southwestern. During her eight-week long experience, Ramirez shadowed a neuropsychologist in an experiment on the genetic relationship between a child's genes and his or her neurological function before and after cancer treatment. Ramirez shared what she learned to 30 peers Oct. 30, encouraging them to apply to the program.
"This experience benefited me extremely," Ramirez said. "I met a lot of people who I consider my best friends, and they have the same passion as me."
STARS is a biomedical research center program for students on their way to their senior year. It promotes advancement in the quality of science along North Central Texas by allowing the students to conduct experiments alongside professionals.
"When you apply to the internship and make it to the interview, always be yourself," Ramirez said. "They are not really looking for you to be very serious as if it is a job. They want to see your passion in science."
At Ramirez's presentation, she explained her research to the students and showed them the ways to become a part of the internship in the future.
"Working with real scientists with PhDs doing real experiments (which isn't an opportunity given to a lot of students)," Ramirez said, "makes my application to colleges stand out."
Ramirez's dream in the future is to be a nurse researcher where she helps patients and conducts experiments. She was inspired by all of her science teachers, Mr. Vito Peri, Mr. David Shipp and Mrs. Breegan Gholson, to pursue this internship. They gave her hope that she has the power to do whatever she dreams of doing.
"I've taken from this experience that science comes in different forms and it is very vital to help us excel and keep going," Ramirez said.
About the Writer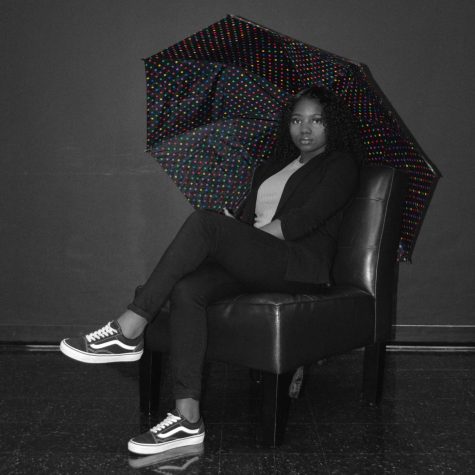 Ashley Survillion, Assistant Editor
Whimsical, quiet and observant. I'm not sure those three words describe me entirely, considering the fact that almost every weird word in the Webster...