Choir blues
Hang on for a minute...we're trying to find some more stories you might like.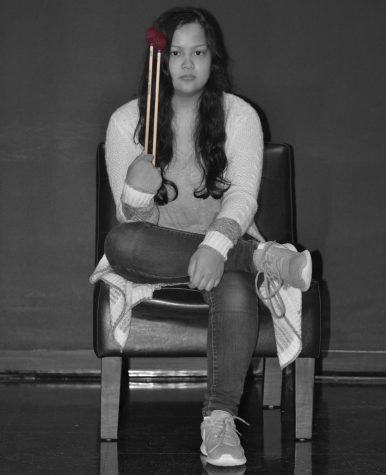 More stories from Zoe Villegas
Choir students throw surprise retirement party for head director
When alumni come back, something's happening. That something was Head Choir Director Mrs. Terry Berrier's surprise retirement party at the 2018 Choir Banquet May 11.
Choir students, choir boosters and Assistant Choir Director Mrs. Ashley Dame planned the surprise party back in April.
"We wanted to make her last year very special," Mrs. Dame said, "she was so happy and so excited when it happened."
Alumni came back from each year Mrs. Berrier taught in Wylie. 2014-2015 Choir Vice President Libby Villegas sang Mrs. Berrier's favorite songs "God Bless America" and "The Lord Bless You and Keep You".
"Mrs. Berrier has inspired me to do music as a career," Villegas said, "I do not know where I would be without her."
Mr. and Mrs. Dame brought gifts for the occasion. A basket of "blessings" full of her favorite things, pictures and a "key to our hearts"
"It was the sweetest gift ever," Mrs. Berrier said, "It gets harder to say goodbye as the year comes to an end."
Mrs. Berrier's last day is May 24, the last day of school. She will still attend the class of 2018 graduation May 26 where the choir will perform.
"We are so blessed to have Mrs. Berrier as part of our choir family," Mrs. Dame said. "One of my phrases is 'make the last thing you do the best thing you do… leave it on the stage' and we did that for Mrs. Berrier."

About the Contributors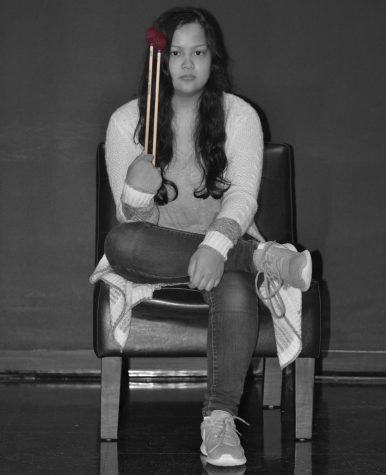 Zoe Villegas, Staff Reporter
If you've ever stopped and questioned your own intelligence, you're probably fine. Truly stupid people don't have that awareness. Hey! My name is Zoe, and I enjoy reading weird sentences like that one. Here is another: The title of "oldest person alive" is a relatively permanent one. Once you earn it, you get to keep it for the rest of your life. Anyways, this is my third year as a staff reporter for Newspaper. My love for writing started with a character named Doorkadoo; a kid who was given that nickname because everyone forgot what his first name was. I created his story and now I wish to create more. Besides writing, I love music. I play marimba for The Pride of the East. This is my fourth year performing for the school's marching band. During freshman year, my plan was to major in creative writing then become an author. As a senior, I plan to major in English then become a teacher. I never thought my career choice would change. Besides band and newspaper, I do nothing. So my boring bio is over. You're welcome internet.

Addie Orr, Copy Editor
As a junior, yearbook clubs editor, newspaper copy editor, Sapphire Lieutenant, AP student, and full time fangirl, the words "free time" don't exactly fit into my vocabulary. Throw two brothers (one, a senior, the other, an eighth grader) into the mix, and there's never a moment where all cars are in the driveway. Nevertheless, what little spare time I have is taken up by sleep, food, writing, makeup and books (you know, the important things). I have an addiction to Tex-Mex and mac and cheese, which are (in my humble opinion) God's greatest gifts to the world. I love to have music going at all times, and am usually found listening to a musical (my favorites are Anastasia and Dear Evan Hansen, but I don't mind a little Wicked or Newsies), or any alternative playlist (Panic! At The Disco, Imagine Dragons, etc.). My obsessions are constantly changing, but when it comes down to it, I always revert back to my three main fandoms: Sherlock (the TV show with Benedict Cumberbatch) the Marvel Cinematic Universe (my favorite heroes being Doctor Strange and Spiderman) and Harry Potter. I live with my parents, two brothers and pet shrimp named Lucky. As a dancer and writer all my life and a lover of grammar and language, I want to go to college to major in journalism and minor in dance.