Bullet Points:
Hang on for a minute...we're trying to find some more stories you might like.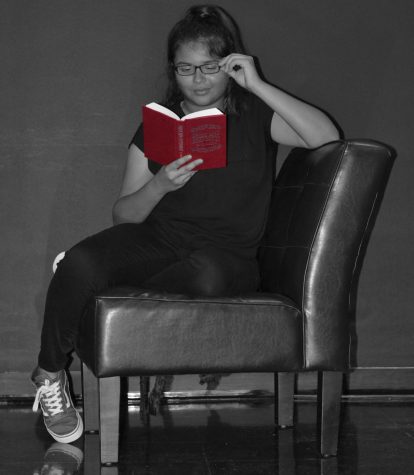 More stories from Jazmine Garcia
Wylie ISD increases school security for student protection
The school shooting in Parkland, Fl, left school districts scrambling to find solutions to keeping students safe to not only prevent another tragedy, but to keep students comfortable in their learning environment.
"The first thing that we've done is reiterated some rules and made sure all doors are locked. We used to keep one door open in the back, but we locked all of those," Principal Mike Williams said. "It's an extra sense of heightened alert."
It's still not clear what changes will take place to ensure the safety and security of students but subtle changes have already been made around the building. The most noticeable change is in the doors. Although doors leading off campus are not monitored closely, they remain locked at all times. Students are instructed to show ID badges entering the building.
"It's just making sure students don't put anything in the door to prop it open and or invite people to come in," Mr. Williams said. "When the bell rings and everyone goes outside, it's fine, but when nobody is around you're supposed to go through the front of the school."
"
You can draw up a lot of scenarios but if someone wants to do something, it's hard to stop somebody. I hate to say it, but if that person is willing to lose their life, they'll often think about how many people they can take with them. In most senses they're messed up so much in their mind that they don't care. They just want to hurt someone."
— Mike Williams, principal
Some changes will take longer to be implemented due to the time and money. The district's goal is to find solutions that are consistent, sustainable and practical. Cameras and buzz-in systems will be implemented at each campus during the summer.
"We have also discussed metal detectors, but with so many entryways at places like Wylie East, we would have to hire additional personnel to man them," Ian M. Halperin Executive Director of Communications and Community Relations said. "Plus, for them to truly be effective, you have to use them at every event, at all times."
The district has three key points in which they are concentrating on increased security.
Campuses have automated lockdown controls to lock every exterior door with one button. Campus administrators, nurses and security members have radios with an emergency channel that is on the same channel as the Wylie Police Department. This allows for direct contact to a first responder.
"I think you have to always be alert, of your surroundings and aware of your friends. One: don't let strangers in the building. If you see them, you stop them or get an adult to stop them," Mr. Williams said.
The district solicited suggestions sand advice from community members, stakeholders and staff with an online survey. Countless hours were spent reviewing the Emergency Operation Plans. Checking into the front office for assemblies is required for all visitors and tardy students are required to report to the attendance office for a tardy slip.
"I think having ID badges on them [students] is important," Ida Martinez attendance clerk said. "I know students get frustrated when we ask them but were just doing our part to help keep their environment safe and I know other staff members and teachers do the same thing."
Teachers are also told to write students hall passes when leaving the class and to keep classroom doors locked.
Keeping students safe is the biggest concern the district is focusing on while remaining practical and efficient. Suggestions from the public include bullet proof glass, metal detectors, school resource officers at every campus, safety training for parents on Wylie ISD response plans, providing teachers with pepper spray and to enhance school drills to be unannounced/more realistic. All suggestions will be reviewed by the Wylie ISD Safety and Security Committee.
"You can draw up a lot of scenarios but if someone wants to do something, it's hard to stop somebody," Mr. WIlliams said. "I hate to say it, but if that person is willing to lose their life, they'll often think about how many people they can take with them. In most senses they're messed up so much in their mind that they don't care. They just want to hurt someone."
Under current Texas law, school districts may implement a School Marshal program, allowing a trained staff member to possess a handgun during the school day in a secured, locked location.
"Arming teachers is a very complicated process and one not everyone supports. We believe that our teachers are here to teach and law enforcement is here for threats," Halperin said."We are looking at ways to keep school safe without asking teachers to assume that very serious responsibility."
According to Texas law, candidates must hold a valid License to Carry, pass a psychological exam, and complete an approved 80-hour School Marshal course. Some of these precautions are more certain to happen over the years and others will not.
The process of increasing school security is a never-ending project that has been developed over the years. Before asking for ideas from the community, Wylie ISD built their own list of suggestions that may be implemented within the next two years: Creating a mental health facility for students with violent disorders (This would be a joint effort with surrounding ISDs), improving communication with parents using the Wylie ISD app, providing more staff training on how to prevent and respond to an active shooter, and providing variation in environment/practice of lock down drills. Starting next fall, the district will add crisis counselors at the high schools.

About the Contributor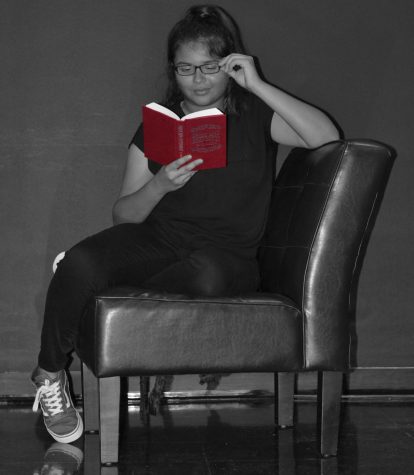 Jazmine Garcia, Social Media Editor
Hi! My name is Jazmine but if we're close you probably don't call me by my actual name, which is fine. I answer to jazmeyane, jazzy, jaz and occasionally Jazz band. If you think you don't know me, you do. That strange girl walking around with Converse and the mismatching shoe laces? Yup that's me. I'm very clumsy and awkward so sorry to all the people I've run into in the hallway (that includes the trash can.) or who have been forced to be in my presence (you know who you are.) I'm in band which takes up most of my time. Who needs sleep anyway? Actually I do, you don't want to meet a sleepless Jazmine. Not fun. Anyway marching band isn't really something clumsy people should do but so far I've managed to fool everyone. (Don't tell the band directors.) I play the euphonium or you could say baritone, whatever floats your boat. I love to read, and by love I mean I'm obsessed with reading. Jane Austen is, and will always be, the best author out there. Don't ask me about my reading material unless you feel like losing 20 minutes of your time. I'm the oldest out of four and I love my dogs, for some reason they're always happy to see me. If I were rich, I would go to New York and see something on broadway. Randomness runs through me, also sentences that don't make sense. Like every other student in this school I'm stressed out all the time but I've gotten pretty good at telling myself "It's all good, everything's fine." Most days I wish I had a blue police box that could time travel just so I can take a nap and maybe go to 1817 Russia. I don't know how to end this and I probably came across as weird but have a good day and God bless you.