Giving the seal of approval
Student Council works with other organizations to help raise money
Hang on for a minute...we're trying to find some more stories you might like.
From helping veterans to heart patients and orphans, Student Council has it covered.
STUCO President and senior Abel Elias joined the leadership organization his freshman year.
"I felt Student Council was the most active organization for me to get involved with," Elias said.
STUCO created a safe haven of friends and family for Elias.
"Student Council is a great way to connect with other people of all grades, who have the same love for helping. That's what inspired me to join," Elias said. "My favorite moment in STUCO was when we went to state convention last year because the leadership got closer as a whole, and we made new and fun memories," Elias said.
Student Council is run by Biology Teacher Mrs. Breegan Gholson.
"I put in four to six hours a week. As soon as I asked [if I could sponsor it], I knew I wanted to work with STUCO," Gholson said.
Elias has also hit rough patches among the activities in S.T.U.C.O.
"My worst moment was planning for the homecoming events like the parade; it's one of the most stressful times for Student Council, especially me," Elias said.
One event STUCO put together was the canned-food drive for Johnathan's place, a foster care homes in Garland, Texas.
"The canned food drive was really effective because we brought in over $500 and 300 cans, which makes me feel good that I made a difference," Elias said.
Another Activity STUCO plans for is heart month.
"We are raising money through donations and giving free Hershey's kisses to donors to put their names on our 'Heart' on the wall," Elias said.
Gholson enjoys seeing the STUCO students every day.
"I love it! The students are so motivated and caring," Gholson said.
Puppies Behind Bars is another organization that Student Council is helping.
"We raised money to help pay for training materials for a dog. The puppies that are trained are given to military veterans for various reasons. The training takes place by inmates in jail," Gholson said.
STUCO members are currently planning the talent show and more community service for elementary schools.

About the Photographer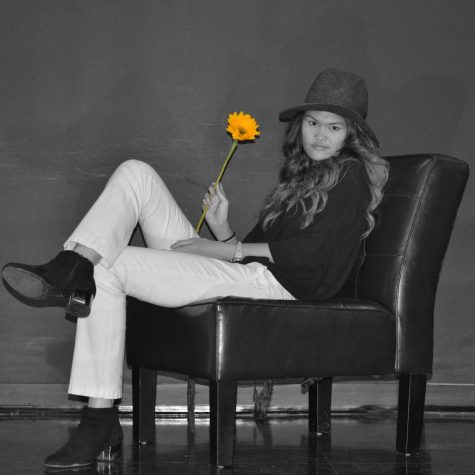 Maddie Smith, Sports Editor & Webmaster
[Insert cute Tumblr quote here]. My name is Maddie Smith and my life goal is to be the sassiest person alive. My sass is expressed in my writing, (terrible)...