Are you man enough?
Theatre department hosts annual beauty pageant
Hang on for a minute...we're trying to find some more stories you might like.
As soon as the lights came on, the boys knew this was their time to shine. They awaited their cue and the music blasted and they were soon competing to see who was man enough to take the crown.
Juniors and seniors from campus organizations took part in the annual Big Man on Campus beauty pageant.
"
When I first asked to borrow a dress she thought that I was joking."
— Zach Kvale, junior
"I chose to compete in Big Man on Campus because after seeing last year's competition. I decided that making a fool of myself, one of my specialties, I might as well do it in front of a crowd," junior Zach Kvale, who represented band, said.
The competition started with an opening number dance routine to a mash up of different songs ranging from R-E-S-P-E-C-T by Aretha Franklin to Despacito by Luis Fonsi.
"I'm not exactly a dancer, so performing the opener was a new experience for me and it definitely opened up a world of possibility for me," Kvale said.
Senior Sebastian Garcia, who is a part of the new Hip Hop club, danced for his talent.
"Dance was my talent because it's one of the many things I'm good at and it's my most notable talent," Garcia said.
During the show, the boys were judged on their talent, best dress attire and sports wear. Some boys took the word 'dress' literally. Kvale wore a long black dress and a blonde wig that he borrowed from his girlfriend.
"When I first asked to borrow a dress she thought that I was joking," Kvale said.
The winner of the fourth annual Big Man on Campus was Garcia.
"I didn't expect to win, but I'm glad it happened," Garcia said.

About the Contributors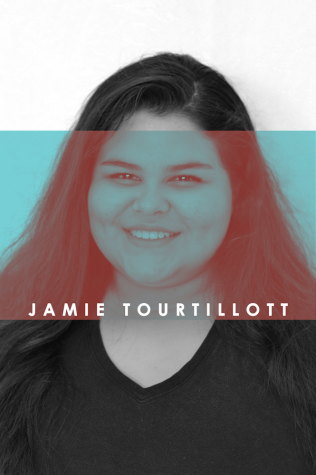 Jamie Tourtillott, Photo Editor
Hey this is Jamie Tourtillott and welcome to my crib. I am a senior here at East and let me just give you a little tour of my four years here. Since my freshman year I was involved in the journalism program here. With that my first year in yearbook, I won my first ILPC award for a sports photo I had taken. Then my junior year I racked up two more ILPC awards, one of them being a first place award for a sports story and an honorable mention for another sports photo I had taken. Some other things besides being involved in yearbook and newspaper, I have been involved in STUCO, Solar Car, Academic UIL, Track and FCA/RFC. A little news about me is I came from Camarillo, California, and I've lived in Texas for seven years. Here I got very socially involved. I now go to football games during the season and I work at the most Texan place, Whataburger. After graduation I plan to go to college for mechanical engineering and journalism. I plan to get my masters in engineering and my bachelors in journalism. I would like to continue my education in Texas then move back to California to take over my grandparents' property.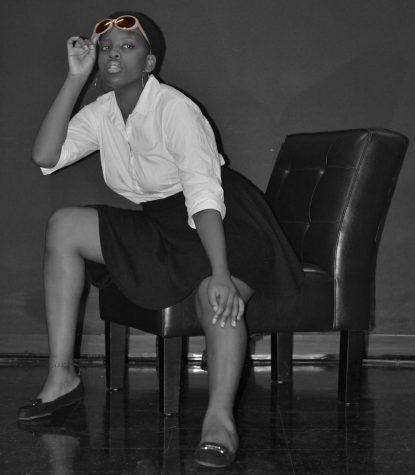 Valerie Msafiri, Editor in Chief
Since my last name is apparently hard to pronounce, you don't have to read it in your head when you read this beautifully constructed bio. HI 🙂 I'm Valerie Msafiri (mm- sA- fi-ri) or Msafari or Msafire.. you get the idea. That's probably the most interesting thing about me, but, I bet I can make you laugh at least once in a conversation. No, seriously, DM me on Twitter (@kingg.val).
So according to my mom, "school is my life," but, while I'm not being a junior at Wylie East High School doing school stuff, like, reading, writing, or studying, you can find me at home…reading, writing, or studying. I'm also a devout music connoisseur, and, any chance I get, I will have headphones in. Besides being Editor in Chief of the newspaper, I'm involved in so many other clubs on campus, but none of them hold true to my heart as this one. Enjoy 🙂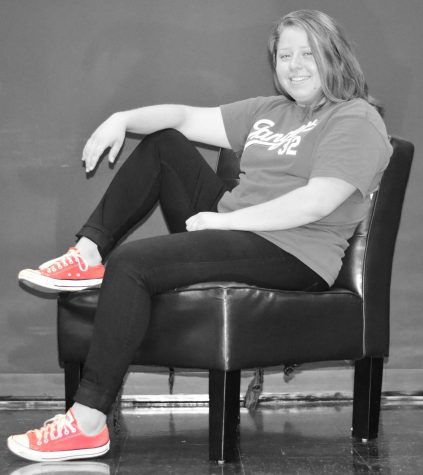 Melissa Wrobel, Staff Reporter
Oh, hey there!
I'm Melissa Wrobel. Don't even try saying the 'W' in my last name because it's pronounced like row-bowl.
You'll always see me constantly working on JROTC stuff, making a 'To Do' list, and stressing out about senior year.
After high school, I plan on going to the University of North Texas to major in journalism, then commissioning into the Air Force as a public affairs officer.