First time for everything
AFJROTC cadets attend first competition of year
Hang on for a minute...we're trying to find some more stories you might like.
A bead of sweat glides off of freshman James "JT" Red's face as he performs on Male Color Guard Team at Billy Ryan High School, Oct. 14. The Air Force Junior Reserve Officer Training Corps, led by Colonel Brooks McFarland and Master Sergeant Lisa Breuer, competed against 28 schools for 11 events in the 2017 SkyRaiders Invitational Drill Competition.
"It was nerve-racking having to see other teams perform before we [Color Guard] went on," said Red. "Now that it's [competition] over, I really want to do it [perform] again – just better."
Cadets were only able to walk away with a second place Individual Physical Training award, given to senior Emma Rick. The prize was presented to her for earning the second highest PT scores in long jump, sit-ups, push-ups and relay.
"I was relieved our corps wasn't going home empty-handed after all the hard work we put in," said Rick.
AFJROTC has a competition Nov. 4 at Cooper High School.

About the Contributor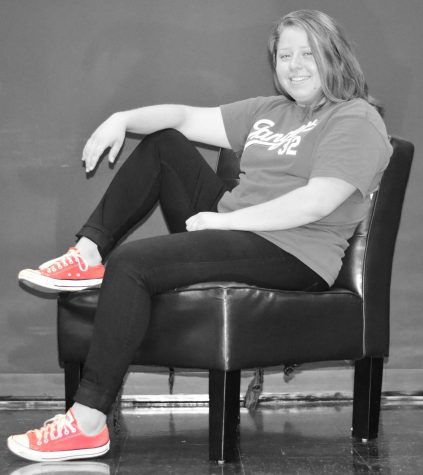 Melissa Wrobel, Staff Reporter
Oh, hey there!
I'm Melissa Wrobel. Don't even try saying the 'W' in my last name because it's pronounced like row-bowl.
You'll always see me constantly working on JROTC stuff, making a 'To Do' list, and stressing out about senior year.
After high school, I plan on going to the University of North Texas to major in journalism, then commissioning into the Air Force as a public affairs officer.