Surviving night on Blue Ghost
JROTC travels to Corpus Christi to spend night on U.S.S. Lexington
Hang on for a minute...we're trying to find some more stories you might like.
Junior Reserve Officer Training Corps left the school for their annual fall semester eight-hour trip to Corpus Christi to spend the weekend on the former battleship, USS Lexington also known as "The Blue Ghost" Oct. 6. During their stay, the cadets went on a scavenger hunt and explored the different tours throughout the ship and flight deck.
"My favorite part was the aircraft on the flight deck," first-year cadet Ethan Myers said. "I want to be a pilot in the Air Force when I'm older and seeing what it was like was a super cool experience."
On the second night, the cadets had the opportunity to eat dinner on the ship, listen to ghost stories and hear what it was like back in the ship's war glory days.
"Listening to all the freshmen talk about their first high school trip was cute," said Cadet Colonel Emma Rick. "I love the color ceremony we do and touring the ship and scaring other JROTC kids."
The cadets returned home Oct. 8, with a part of them still in Corpus waiting to come back next fall semester.

About the Photographer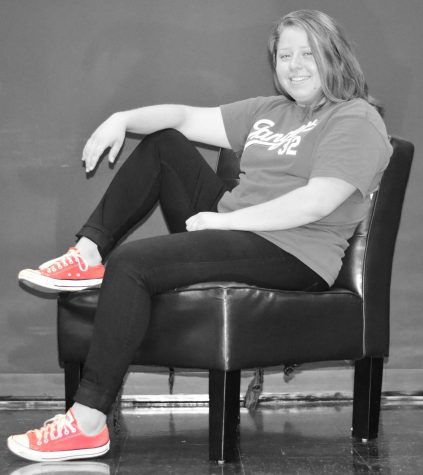 Melissa Wrobel, Staff Reporter
Oh, hey there!
I'm Melissa Wrobel. Don't even try saying the 'W' in my last name because it's pronounced like row-bowl.
You'll always see me constantly working on JROTC stuff, making a 'To Do' list, and stressing out about senior year.
After high school, I plan on going to the University of North Texas to major in journalism, then commissioning into the Air Force as a public affairs officer.