Raiders aid and abet
Campus contributes to Hurricane Harvey relief
Hang on for a minute...we're trying to find some more stories you might like.
Texas was hit with a catastrophe Aug. 25. Hurricane Harvey, in mere hours, surpassed Category 3 into a Category 4 hurricane, and with the transcending of categories, there's an increase of victims. With at least 30 dead, thousands of Texans remain stranded, homeless and in need of refuge; 80 percent of the victims don't even have the insurance to cover the destruction done to their homes. Though, all this damage is happening a long ways away from Wylie there's a significant amount of people who are suffering in Houston, Galveston, and along the Gulf Coast region who need help. While dozens of relief organizations are on the scene attempting to do their best to assist victims, the number of victims is increasing, decreasing the amount of supplies.
In response, Principal Mike Williams has asked each student organization for their help.
"It's the right thing to do," Mr. Williams said. "Although it might not be our community, it's the one thing our school could do to try and help others." The Student Council started immediately after Mr. William's request for their service. During second period, the StuCo leadership class went to each class asking for monetary donations. In just two days they collected $1,480.14.
"It's good to know that when catastrophe strikes, our school can come together," junior Karla Alvarez said.
Theatre has taken a unique approach to aiding the hurricane victims as well. The organization is running a car wash Sept. 9 at O'Reilly Auto Parts, and 100 percent of the proceeds will go to the Wharton High School Theatre Department in Wharton, Texas. Just a little town off of Houston, Wharton is experiencing the same amount of destruction from the hurricane.
"
It's the right thing to do," Mr. Williams said. "Although it might not be our community, it's the one thing our school could do to try and help others"
— Mr. Williams
"Our theater building took on about eight inches of water," a board member of Wharton ISD said. "Unlike larger districts, we have only have one [theater]. If we can't use it, we don't have another school to send the kids to."
Due to its size, Wharton has the least likely chance of receiving the relief that the big cities, like Houston, will receive, though they suffered just as equally.
"We're holding this carwash as a fundraiser for ourselves, but we have a theatre," theatre director Mrs. Andrea Farnham said. "Some schools don't get to have that."
In Houston, about 53 schools have crucial damage and around 122 schools will be shut down for months.
Along with the mountain of supplies various students have contributed and efforts made by our campus' groups, the entire school district is also partaking in donations. The donations from Wylie East shipped Sept. 5, and the Educational Service Center will distribute the supplies throughout the Houston area.
This school raised over $5,000 worth of money and supplies.
"It didn't surprise me," Mr. Williams said. "The students here [at Wylie East] are good people."

About the Contributors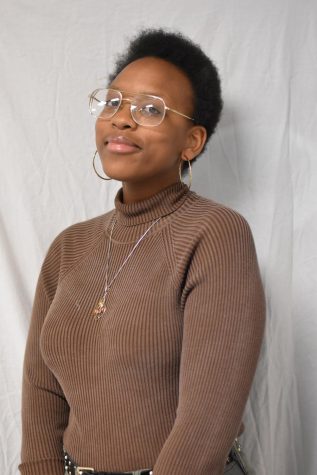 Valerie Msafiri, Staff Reporter
I'm finally a senior! Yay! I've done this gig for four years now, and I couldn't be more happy with where I am. Since my last name is apparently hard...