Show me your work
Hang on for a minute...we're trying to find some more stories you might like.
Waiting for their art to be judged, 47 students competed at the Region 10 East Visual Arts Scholastic Event held at Rowlett High School.
The students got to hang out and spend an entire day with their art friends while representing their art in the competition.
"It was a nice competition, however there was not much you could bring so that limits the art," freshman Anika Tasnim said.
The students describe the competition as a good way to get inspiration from others people's artwork and to improve their own art as well.
"The judges give advice and professional critique you normally wouldn't get," sophomore Rachel Howell said.
Three students were selected as State finalists: Rachel Howell, Anika Tasnim and Nika Luu.
"When I found out that I had gotten selected, I was really happy and surprised, I had never expected that I would get selected," Tasnim said.
Tasnim wasn't the only one excited about getting selected as a State finalist, the other two girls hadn't expected it either.
"This year there were a bunch of good entries, so none of us thought we were going to make it," Howell said.
One of the finalists gives advice to students if they get to compete in VASE one day.
"VASE is mostly realistic art, but don't be afraid to attend the competition, you will be fine. The judges aren't going to eat you," Howell said.

About the Writer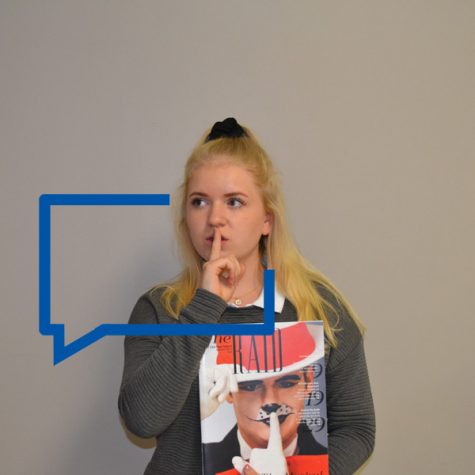 Jeanne Laugesen, Staff Reporter
I'm Jeanne Laugesen, a foreign exchange student from Denmark. Some people compare my name with blue jeans, because you don't say the last two letters...