In new direction
Varsity football player Eno Benjamin opens up about decommitment
Hang on for a minute...we're trying to find some more stories you might like.
As football enters the playoffs and the end of the season approaches, players are starting to find future homes for their talent. One player in particular is Eno Benjamin. Where will he go? Who wants him and what is his choice?
"I think at the end of everything I will have made the right decision as to where I want to go," Benjamin said.
Earlier this year, Benjamin committed to the University of Iowa. He committed to play football there but decommitted in October.
"I wanted to take my time," Benjamin said. "I committed early so I wanted to make sure I was going to the right place and I wanted to take my visits."
Benjamin wanted to learn about the different aspects and life other colleges had to offer him. He is currently looking into Michigan, Missouri, Arizona State and Utah. Benjamin also still plans on playing football in college. He is leaning towards Michigan because Jim Harbaugh, former quarterback for the San Francisco 49ers, played there before being drafted into the NFL.
"I'm looking into Michigan because everyone knows the football coach Jim Harbaugh came from the San Francisco 49ers so he just has the kind of experience and knows what it takes to get to the next level," Benjamin said.
Benjamin is currently the varsity quarterback. Last season, he was one of the team's top running backs.
"I looked at my change in position from the greatest side," Benjamin said. "I was very optimistic about my change in position. I knew it would help me understand the game better knowing where the defense is going to blitz from and coverages. I was excited to take this new role."
Benjamin will still graduate early in December, a decision he originally made to get an early start at Iowa.
"I think that after football season you have a whole semester that you just sit there and do nothing productive. So I thought maybe staying away from all the trouble would be a good thing," Benjamin said.
Receiver Coach Gary Porter believes Benjamin will be successful in college.
"I believe Eno will flourish in college. His athletic ability and work ethic are going to make him successful," Porter said.
Benjamin, along with our other varsity players, has led the team to playoffs. The team is currently on the second playoff game after defeating Marshall 69-35. The next game is against The Colony at Ron Poe stadium in McKinney

About the Contributor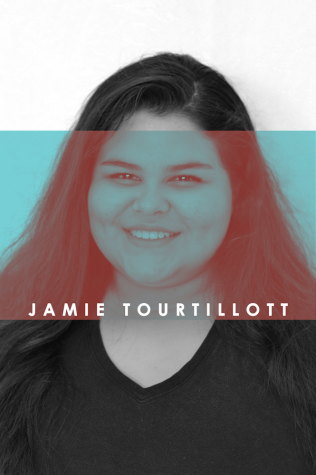 Jamie Tourtillot, Photo Editor
Hey this is Jamie Tourtillott and welcome to my crib. I am a senior here at East and let me just give you a little tour of my four years here. Since my...