Hollywood nights at the ranch
Choreographed dances debut at Junior/senior prom
Hang on for a minute...we're trying to find some more stories you might like.
The glitz and glamour of Hollywood made its way to prom at Southfork Ranch May 7. The Ranch decorations were put together as if students were celebrities walking the red carpet among arrival to the main room.
Once in the main room, attendees danced or conversed at the candle-lit tables, accompanied by a Captain Jack Sparrow look-alike.
"Jack Sparrow kind of creeped me out since it felt like he was everywhere I was, but it was a cool touch to have someone from 'Hollywood' be at our prom," senior Catie Shirley said.
After attendees settled in, the Big Man on Campus contestants took to the floor with a choreographed dance.
"It was an excellent experience working with the other contestants, or shall I say, big men," senior Bryan Nguyen, winner of the May 3 beauty pageant said. "We had a rehearsal from 5 to 10 p.m. the day before prom and practiced most of the time."
Senior Payton Millis and junior Connor Farrington also performed a choreographed dance to "Love on Top" by Beyoncé.
"We just decided we really wanted to do a dance, so I choreographed it the week before and we rehearsed the morning of prom," Millis said.
After the dance acts, prom-goers enjoyed the atmosphere and extras provided.
"The chocolate fountain was amazing," Shirley said. "I loved how they had different options for what food we could dip in the chocolate."
The stars of the show were then announced, as students cast their votes for royalty upon entering the ballroom.
"I feel both honored and humbled to have been voted prom queen by my peers," senior Elisabeth Teitelman said. "We have such a competitive class and I'm grateful to represent them with this crown."
Prom also turned out to be a bonding and learning experience.
"I taught a group of people how to line dance to Copperhead Road," senior Caroline May said.

About the Contributors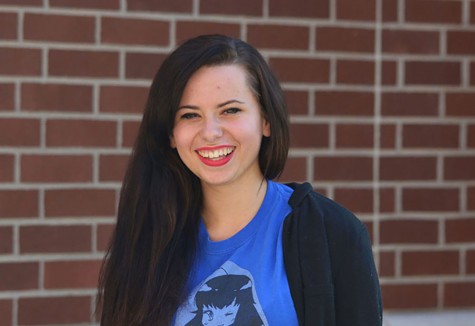 Kristin Gooch, Video Editor
So I'm fancy 'cause I'm Goochie. Class of 2016. I love to write and inform people, and I'm also video editor. I love layout and design and won two third-place ILPC awards for Entertainment Spread Design and Photo Story Design. I want to be a part of University of North Texas' "Mean Green" Eagles someday and either major in communications or teaching. When I'm not confined within the doors of Wylie East, I work at Domino's and venture around the metroplex or play Spyro. I'd like to consider myself an advocate for LGBT rights, and I swing left if we're talking politics. If you see me in 10 years there is a good chance I'll have purple hair, tattoos and a lot of pets. I love the rain and would probably move to Colorado if given a chance. My favorite book series are The Mortal Instruments by Cassandra Clare or the Trylle trilogy by Amanda Hocking.  My favorite artist is Lizzy Grant AKA Lana Del Rey and I love Asian culture and entertainment. Reporting for my second year on staff, I've already grown as a person and as a journalist. I aspire to keep the wheels moving for my senior year. Sayonara!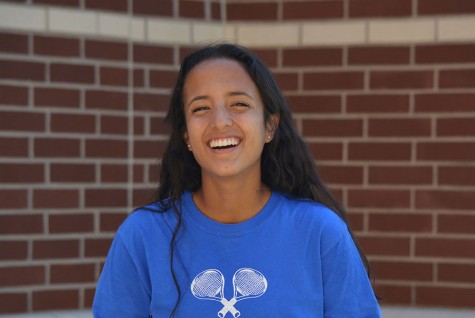 Maria Restrepo, Staff Reporter
Books, sports, photography, graphic design, writing, writing, and some more writing. That basically sums up what is Maria Restrepo.  A book worm. A huge European soccer fan who also follows international teams (Real Madrid and Colombia all the way!), and a tennis player with another five sports in her past. I can capture the essence of a moment in different perspectives as best as I can. And I'm someone who enjoys writing almost as much as life itself. And then comes the future. What hobby could possibly be my passion? Journalism 100 percent. Whatever position it may be; Photographer, Graphic Design, Reporting, Copy editing, Fact checking, anything. As long as it is a job within a publication that reaches millions of eyes, it will suffice.  All my dreams and hobbies meshed into one small paragraph, Maria Paula Restrepo Giraldo.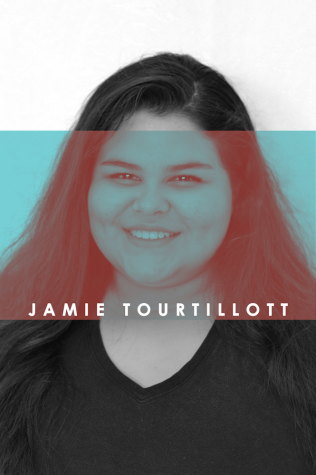 Jamie Tourtillot, Photo Editor
Hey this is Jamie Tourtillott and welcome to my crib. I am a senior here at East and let me just give you a little tour of my four years here. Since my freshman year I was involved in the journalism program here. With that my first year in yearbook, I won my first ILPC award for a sports photo I had taken. Then my junior year I racked up two more ILPC awards, one of them being a first place award for a sports story and an honorable mention for another sports photo I had taken. Some other things besides being involved in yearbook and newspaper, I have been involved in STUCO, Solar Car, Academic UIL, Track and FCA/RFC. A little news about me is I came from Camarillo, California, and I've lived in Texas for seven years. Here I got very socially involved. I now go to football games during the season and I work at the most Texan place, Whataburger. After graduation I plan to go to college for mechanical engineering and journalism. I plan to get my masters in engineering and my bachelors in journalism. I would like to continue my education in Texas then move back to California to take over my grandparents' property.