Jacob Matassa is Big Man on Campus
Hang on for a minute...we're trying to find some more stories you might like.
The second annual Big Man on Campus, hosted by the International Thespian Society, took place May 3.
Campus clubs chose one boy to represent their organization in a beauty pageant.
The show started off with the boys performing a dance number to many famously womanized songs
The show then progressed into the first category known as "Sports Wear" where guys were expected to display their first outfit of the night.
The next category was talents. The guys arranged performances ranging from lip syncing to poetry.
The next category was the formal dress and questionnaire round. As they walked the stage the hosts told the audience facts about the contestants' dating lives.
Junior Jacob Matassa was crowned Mr. Heart Throb for his jar containing $162 in donations.
Second runner up was senior Randy Points. Points wore a monkey costume for sportswear, sang "Follow Me" by Uncle Kracker for his talent and wore a nice suit for his formal wear.
First runner up was senior Bryan Homechanh-Nguyen. Nguyen wore his JROTC exercise uniform for sports wear, read his own poetry to the crowd for talent, and wore a pink floral dress and wig for formal wear.
And the winner of Big Man on Campus was, Heart Throb winner, Jacob Matassa. Matassa wore a Wylie ISD athletics shirt with white leggings and shorts, sang "If I were a boy" by Beyonce, and wore nice blue slacks with a blue flannel button down.
Matassa's talent act "If I were a boy" stole the crowds' hearts and ultimately won him the award of Big Man on Campus.

About the Writer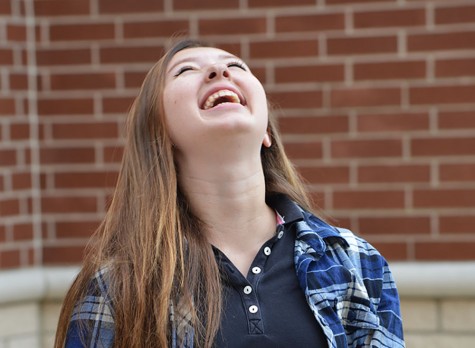 Kailee Zercher, News & Features Editor
Welcome to my Bio!  Kailee is the name, newspaper is the game. I'm 18 and a senior. This is my second year on the newspaper staff. I fell in love with journalism and newspaper as soon as I stepped into Theddy's class. I'm pretty weird, but that's okay, I think.
Basically any type of rock you can think of, I can dig it, but I will listen to anything.
I'm with the band; I play the French Horn in the Wind Symphony band. I absolutely love everything about music. I love to listen to it, read it, write it, play it, etc.
I also absolutely love writing (duh) and I particularly like to write editorials and sports stories. I love to dance!
I LOVE CATS (and all animals). I may seem quiet (keyword seem) but as soon as you know me well enough, you'll know that I'm absolutely crazy and fun and ready to throw myself at any opportunity to make someone smile. I'm very strong-minded, opinionated and stand with my beliefs. I believe that with positivity you can succeed in anything. Enjoy our newspaper website, we have a great staff who works really hard! I'm very excited for what this year is going to bring!