School policy prevents over-the-counter medication on students' persons
Hang on for a minute...we're trying to find some more stories you might like.
She is sitting in class when the pain hits. Her head is pounding and the pressure is so distracting that she can barely do her work. Her teacher isn't paying attention to her, so she quickly reaches into her bag and pulls out her Advil, grabs her water bottle and pops a few pills. She knows now that relief is on its way, but what she doesn't know is how much trouble she could get in for what she did. She is just another student in the school, and certainly not the only one with pain medicine in her bag.
"
If it belongs to you and you're distributing it to someone else, you're a drug dealer, straight up."
— Mike Williams, principal
"I've brought pain medicines to school before but I never knew they weren't allowed since a lot of people do it," a senior who wishes to remain anonymous said. "It was just for headaches and cramps and stuff like that. I don't think it's that big of a deal as long as people aren't handing it out to everybody."
Although there are no laws about having over-the-counter pain medicines on one's person when on campus, per school policy students are not allowed to possess the drug.
"They have to turn it into the nurse's office for her to dispense it," Principal Mike Williams said. "It has to be this way because some students are allergic to certain medication, and some will take extensive amounts to get a buzz."
While there are no legal penalties to this offense, students will still face consequences if caught.
"If a student is caught with it on their person, they'll be sent to alternative school," Williams said. "Even if it's over the counter, even if they have a prescription. Usually if you have it in your car it's not a problem. It becomes a problem when you carry it around school."
However, in the past, students were called to their cars on account of the drug dogs smelling something and received warnings that if it happens again, the students will face consequences.
"Last year I was called out of class to unlock my car and let two police officers search it after the drug dog had apparently sniffed out something in there," senior Caroline May said. "They found a bottle of Ibuprofen in my athletics bag for track and told me that the next time this happened I would be punished since students are unable to keep any kind of painkillers anywhere on campus."
May says that the coaches and trainers encourage athletes to take pain medicine before or after practice if they're hurt.
"It was honestly ridiculous because everyone in sports keeps Ibuprofen with them to help ease injuries or pain," May said. "Even people who aren't in sports almost always have Ibuprofen or Midol with them in their backpack or car to take when they aren't feeling well."
Another concern administrators face with drugs on campus is the possibility of students sharing them with friends.
"If it belongs to you and you're distributing it to someone else, you're a drug dealer, straight up," Williams said.
According to the district policy, employees authorized by the Superintendent or designee may administer to students non-prescription medication upon a parent's written request, when properly labeled and in the original container.
"Teachers don't have to turn [over-the-counter drugs] in. They can have them on their person," Williams said. "Fortunately we've never had any issues with them distributing [against the policy]."
Nurse Jenny Knowles-Causey warns students about the possible unpredictable behaviors of medications.
"Any medication is capable of inducing a sudden drug allergy, even if you have taken the medicine before without having any kind of allergic reaction," Knowles-Causey said. "A drug allergy may cause serious reactions, including anaphylaxis, a life threatening condition that affects multiple body systems."

About the Contributors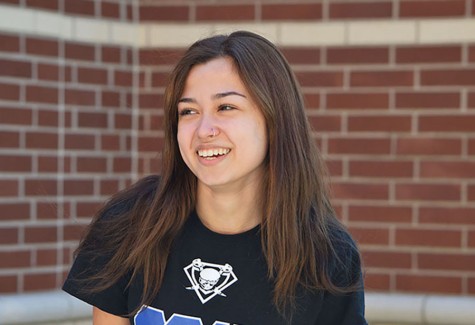 Ash Thomas, Editor in Chief
Ash Thomas. Four time Oscar nominee. Avid sailor. Competitive wrestler. I've been around the world six times and I'm up for Woman of the Year.
Except, not. Do I look like I could be a wrestler? Although I haven't had the opportunity to do everything listed above, I have been given the honor of being Editor in Chief to the best high school newspaper in the world. This is my third (and sadly, last) year on staff and I am thrilled for the upcoming year. Outside of newspaper, I spend most of my time with my kitten, Adaline, who I adore as if she was my actual child, and my friends who I consider my most prized possessions. I'm dedicated to making this year one to remember both in school and out.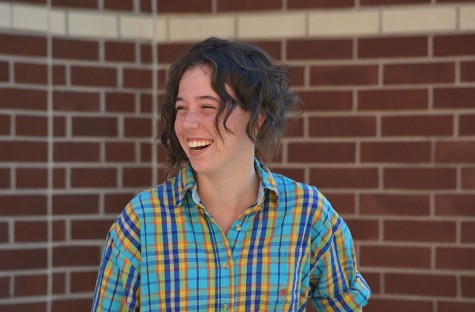 Allie Dorsey, Staff Reporter
Quoting life in song lyrics and movie quotes, watching anime and practicing my golf swing with mass amounts of exciting stories to report on: this is what makes up Allie Dorsey.
This year I am new to the staff as a sophomore and my life mostly revolves around all kinds of writing.
I wouldn't say I'm socially awkward, but I always find myself saying words or phrases from another conversation with someone that only make sense to me.
I'm that one girl who ACTUALLY enjoys school, crazy, I know, right? I find it my very own safe place, and with my writing I hope to encourage others to do what they enjoy in life and live to the fullest.
I work to encourage others even when I am having a bad day. Always smile because you never know who is falling in love with it. I can be pretty blunt, but that all comes with me being a Scorpio so I apologize in advance if I hurt your feelings, it is not my intention to do so.
I'm easy to get along with on most days, but like any other normal human being (who am I kidding? No one is normal), I have my bad days just the same as anybody else. This year I hope to discover more of who I am through writing.
Feel free to come up and talk to me. I don't bite, well, not always at least.