Bridges, Staup sentenced after week of testimonies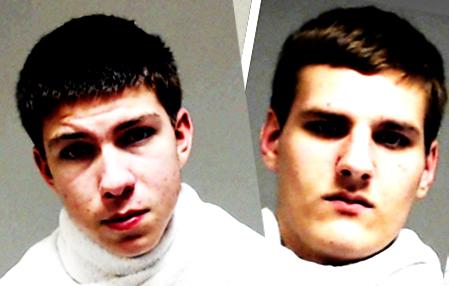 Hang on for a minute...we're trying to find some more stories you might like.
The final day of the hearing for Brenden Bridges and Adam Staup over the homicide of Ivan Mejia commenced June 12. The courtroom was filled with anxiety and nervousness from every person present.
The hearing went on the record at 9:36 a.m. and began with the testimony from Dr. Paul Andrews, a psychologist who conducted an evaluation of Bridges.
"He was good at [the problem solving portion] which shows he can analyze a problem and come up with a plan," Andrews said. "He generally could recognize the problem and some of the risks, but when it came to solutions he usually could only come up with one and he used concrete thinking to get there instead of complex."
Family and friends told Andrews about Bridges' anxiety problems, but he also noted it first hand as he evaluated Bridges throughout tests of memory, IQ, problem solving, anger scale, effort and personality.
"
Usually single acts of violence are not predictive of future violence. [In adolescents] one part of the brain and the other part of the brain do not connect. I'm not saying that's an excuse or reasoning, but it's a component."
— Dr. Paul Andrews, psychologist
"Sophistication and thinking was high," Andrews said. "Emotional and social tendencies were lower, but ethical codes remained high."
Andrews believes in his professional opinion that Bridges could be rehabilitated due to the test results.
"The personality testing [shows] that with a strong mentor or teacher he could be quite treatable," Andrews said. "Given treatment and intervention Brenden could be a productive member of society."
According to Andrews, adolescent brains are known for engaging in risky behavior and not processing things in a long term, complex way.  This creates even more difficulty in predicting accurately how Bridges or Staup will move on from the homicide.
"Usually single acts of violence are not predictive of future violence," Andrews said. "[In adolescents] one part of the brain and the other part of the brain do not connect. I'm not saying that's an excuse or reasoning, but it's a component."
Bridges was found to have the ability to inhibit compulsive behavior and immediate gratitude. After this statement however, the prosecution played a five-minute clip of a phone call between Bridges and his mother. They were arguing over Bridges not being able to buy commissary one week.
"I'm not just going to sit here and twiddle my thumbs," Bridges said in the clip. "Remember what I said about not treating someone with respect if they're not treating me with respect. Remember who you are talking to, I'm not some petty insignificant. [I'm frustrated] when my honest opinion is not worth [expletive]. You're not respectful to me. There have been plenty of times when I've been [expletive] at dad, you need to stop this petty little feud between the two of you, it's [expletive] me off. You know what's really [expletive] me off? When you visited me, when I was walking away and you gave me that look of disgust. How dare you look at me like that? Who gives a flying [expletive] about my opinion."
After the clip Mark Staup, Adam's father, was called to the stand. His family has lived in Wylie for 27 years.
"He's always been a wonderful boy," Mr. Staup said. "He follows the rules of the house. He never skipped [school]. [He was] never any trouble. He had lots of friends."
During Staup's junior year Mr. Staup lost his job, which affected Staup more than he let on to his parents or friends.
"I spoke with him worst case scenario," Mr. Staup said. "I probably shouldn't have. I didn't expect to be out long. It was another life lesson. We thought money might be a little tight down the road. I've heard the word stoic used a lot this week. He took it in stride. I didn't know it would affect him as much as it did."
Staup's room at home was cluttered with pictures from JROTC and posters of Mustang cars on the wall that looked like the one he owned. He liked to play video games. His mother, Kimberly Staup, described her younger son's day to day on the stand, shedding light onto what Adam's home life was like.
"As he got a little older he volunteered in the community," Mrs. Staup said. "He volunteered at the animal shelter. We did Relay For Life together. We collected food for JROTC. He went to elementary schools as a mentor and he would greet them in the morning."
Mrs. Staup chuckled about Staup's goofiness even as a teenager. She told a story about Staup when he was gullible enough to believe that around Christmas time you could adopt kids at the old Wylie grocery store, even though it was really to adopt an angel card and then buy the children presents. She said he asked her if they ever thought of adopting a kid.
"The Adam I know is a big goofy kid," Mrs. Staup said. "He doesn't have the best judgment. He has a good heart. He's always the first one to step up and help. I heard about at the jail him passing food to others. I would go online to check his lunch account and I said 'Adam there's no way you ate all this food' and he said well so and so didn't have money for lunch so I bought his lunch that day."
She went on to say that they ribbed Staup a little bit for being gullible. Staup's parents sometimes believed his friends were taking advantage of his generosity to pay for things and give them rides.
When the Staup family got the call from police March 8, Mr. Staup picked up the phone. The family rushed to the police station after hearing the news.
"I though this couldn't be happening. I thought that maybe they witnessed something. I didn't believe it," Mrs. Staup said. "It was so not his character. He's never been aggressive. I don't know what could have prompted this. Even today, I have a hard time grasping this."
At the end of Mrs. Staup's testimony, the defense rested and the closing statements began. Finally the judge began to speak about the situation and his choice.
"Betrayal of a friend, betrayal of everything your parents taught you, betrayal of your organization," Judge Mark Rusch said. "A horrible, God awful murder. And Ivan did not go quietly. His parents and his siblings and everyone who has ever known him will never see him again. They did not get the chance to say goodbye. If you were 30 years old I would sentence you to life and put a $10,000 fine to punctuate it. That's the easiest thing to do. The second is to sentence you to five years and let you go tell your story and save the rest of Wylie. I can count on one hand how many times I've lost sleep as a judge. This is one of them, every night this week. No matter what I do in this courtroom, I will be criticized for it. But you know what, I don't care. I'm supposed to do what's right. Digging the grave is just the detail I can't fathom. Acceptance of responsibility is something judges pay attention to. But there's a price to be paid. This is just so God awful."
Judge Rusch sentenced both boys to 30 years in prison. Sobs broke out from friends, family members and others in the gallery. Bridges seemed to sink down and hold onto the table in front of him.
Anna Mejia, Ivan's mother, then made her victim impact statement.
"The Mejia family are the victims of society of destructive morals where the fear of God is less everyday," Mrs. Mejia said. "[We wish] that our youth think twice about acts that will ruin their lives. The Mejia family was destroyed. Freddy's life friend will never return home. They killed our chance to meet our grandchildren."
The State Attorney Ashley Keil then read Ivan's younger brother Freddy's statement. He had not attended the hearing all week, because his mother said he was not ready to face it.
"I would have never imagined the last time I saw my brother was the last memories I'd have of him. I would've never imagined my years with him were counted," Keil read. "We have realized how loved Ivan was. What happened to Ivan was unjustifiable. I hope justice was served today."
Read previous stories in this series:
Psychologist believes Staup, Bridges can be rehabilitated
Pastor, girlfriend's stepfather take stand in Staup, Bridges sentencing trial

About the Writer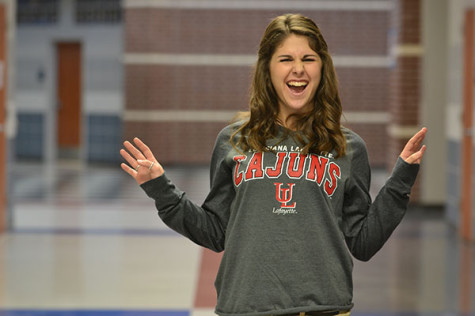 Brooke Vincent, Editor in Chief
I'm Brooke Vincent, fan of Twenty One Pilots, Panic at the Disco and Bear Hands. You can take that as bands or that I just really love multiple pilots,...