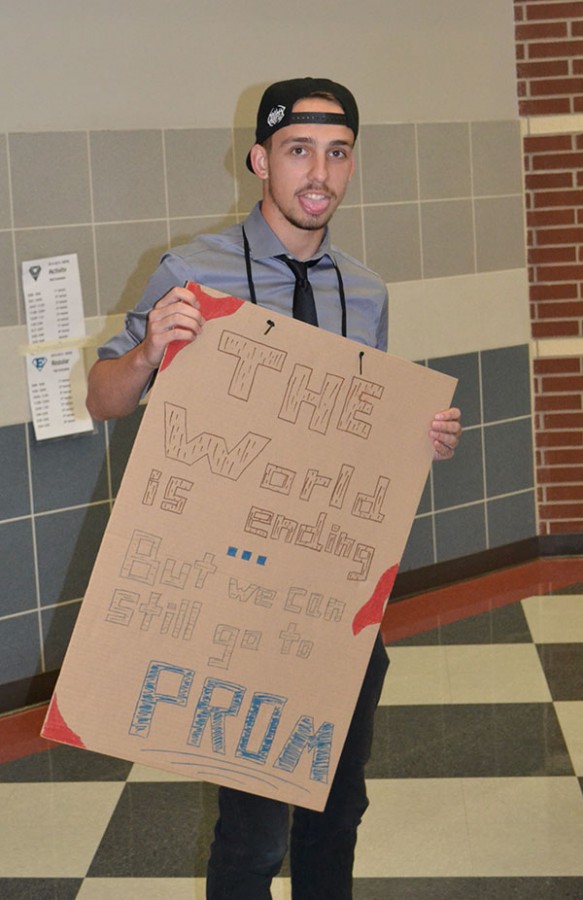 Matt Sellers
Senior chooses zombie themed proposal to prom
Waiting for his friend of three years, senior Kelsie Mathis, to walk through the doors, senior Christian Robertson planned an abnormal promposal for the morning of March 31.
"She likes zombies, so I thought why not incorporate that to make it more interesting," Robertson said.
Another friend filming the scene caught the moment that Mathis said yes.
"I didn't expect that at all. I mean I thought he would eventually ask me to prom but never in a way like this," Mathis said.
The group surrounding the two friends left the scene in all smiles after assistant principal Casey Whittle ushered them to class. Friends since freshman year, Mathis and Robertson have attended every dance together.
"We aren't dating, but going to the dances together will do for now," Robertson said. "Maybe everything will work out in the future."